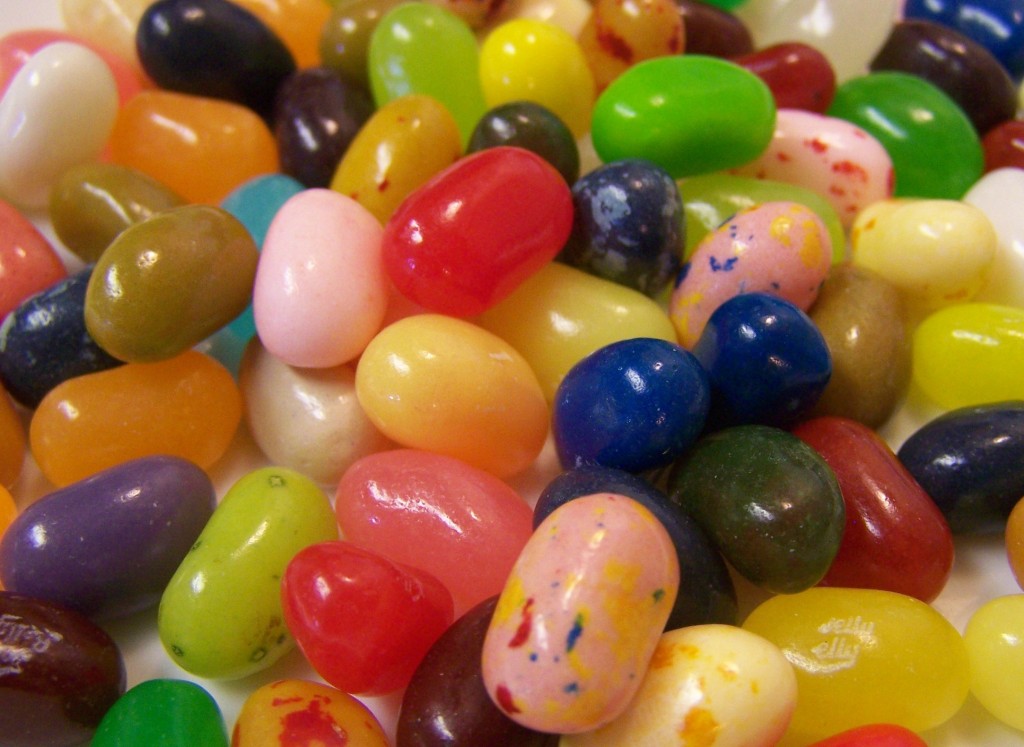 We were on a long trip and I had a small bag of jelly bellies in my hand. I love the variety of flavors and generally eat my jelly bellies one at a time, so I can savor each one. Usually, if I am traveling, I will look at each bean first and try to guess what flavor it will be. It helps to pass the time. For some reason, this particular day I popped two in my mouth before even looking at them.
Instantly, my mouth was filled with an unpleasant sensation.
What exactly were those flavors mixing together in my mouth? I focused on what I was tasting. Definitely pineapple. And what in the world was the other flavor?? Popcorn! I was tasting pineapple and popcorn and the two flavors were decidedly incompatible.
Needless to say, I won't be mixing those flavors together again anytime soon. And I highly recommend that you avoid that combination, as well.
And it got me to thinking– I wonder how we "taste" to those around us when we say we are Christians, but don't act like it?
How exactly do we appear to others if we are proclaiming to be a believer, using words like God, Jesus, and prayer, inviting others to our church, and even quoting Bible verses and then —
–blow up in anger
–tell crude jokes or use bad language
–watch a movie filled with sex, violence, or bad language (or, as is most common — all three)
–turn away in disgust or embarrassment when we see someone who is "not normal"
–gossip about and malign fellow church members
–listen to a radio station that regularly plays songs glorifying drugs, sex, and alcohol
–complain and whine about our current situation
–tempt men to lust by dressing immodestly
When we allow any sin to become a regular part of our lives we become hardened. Of course, we all make mistakes and fight our flesh. But when we become lazy and stop fighting and just give in to our human lusts and desires instead of examining our hearts, repenting of our sins, and growing more like Jesus, we start tasting like pineapple popcorn. Is it pineapple or is it popcorn? And it all meshes into something that is altogether unpleasant and unappetizing.
Some things you can mix together and it really works. I am thinking of peanut butter and chocolate as a grand example. But pineapple and popcorn are not a good mix. And neither is Christian talk and actions and worldly talk and actions. They are completely opposite and mixed together they make something totally unappealing.
You know, if we can remember that our purpose for living after we are saved is pretty simple — to glorify God and to spread the gospel–then life becomes rather simple. We desire to do all to honor Him. And when we get caught up in some fleshly endeavor or sin, God's Holy Spirit draws us back and we are truly repentant. This is what true transformation looks like. This is what salvation looks like. Oh, it's a tough journey and we have dark moments and sinful times, but we need to be moving the right direction, which is only possible with examination and repentance. As John MacArthur says: It's not about perfection, it's about direction.
I want to be the taste of genuine and life-giving Christianity to those I meet. I am assuming you want that, too. In order to be that, we need to examine our lives carefully for sin and wage a constant war against it. Satan is subtle and sly and will use even the "small sins" (as if there were such a thing!) to trip us up and render us ineffective for God.