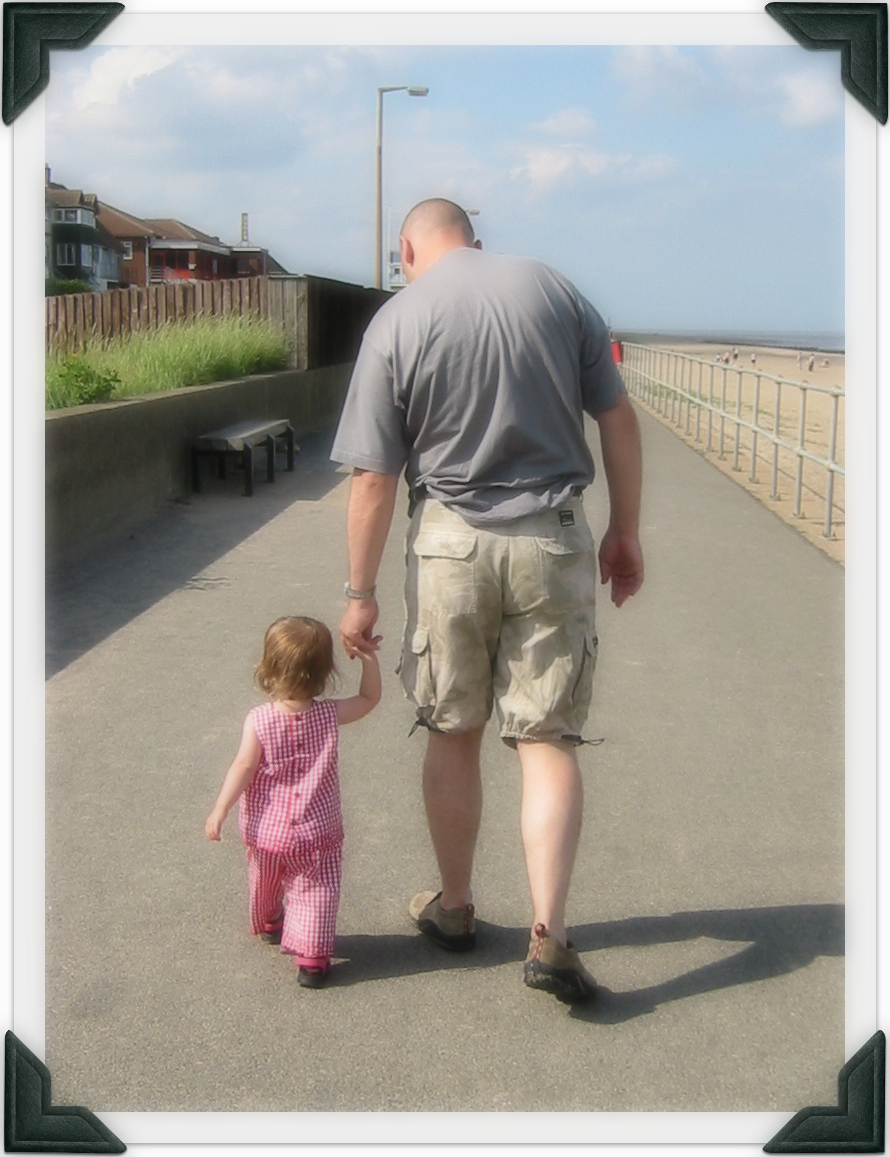 The adorable two year old skipped by her daddy's side.  She was trying awfully hard to behave and when daddy reached for her hand, she said "No!" and pulled away.  Thankfully, she had a very wise daddy who insisted. He grabbed her hand and together they walked along.  As they walked, in her excitement and immaturity, she would slip and almost fall but her daddy would hold her up. When she strayed to look at some interesting distraction, he would gently guide her back onto the path. And when a car came swerving around the corner, daddy whisked her out of the way.  He could do that because he was strong. Way stronger than the little girl.
Isn't this just like God?  I was challenged by just this illustration last night at church. So often I try to do it all by myself. I skip along and ignore God and then I get discouraged when I can't do it. But, if I am a believer, God is there to protect, comfort, and guide–just like that little girl and her daddy.  When we fall, God is there to pick us up.  Where we are weak, He is strong.  And when we stray off the path, if we hold tight to His hand and follow Him, He will get us back where we need to be.
I don't know about you, but as I was listening last night, I felt a wave of relief  upon hearing that.  Funny thing was, I knew all of this already.  But, here lately, I had been trying to win some of my battles on my own.
I am ready to give my best this morning with the knowledge that someone far greater and more powerful than myself is always there – to catch me, to guide me, and to steady me.  Thank you, Lord, for that reminder last night.
Jesus loves me, this I know.  For the Bible tells me so.  Little ones to Him belong, they are weak but He is strong.  Yes, Jesus loves me.  Yes, Jesus loves me.  Yes, Jesus loves me.  The Bible tells me so.