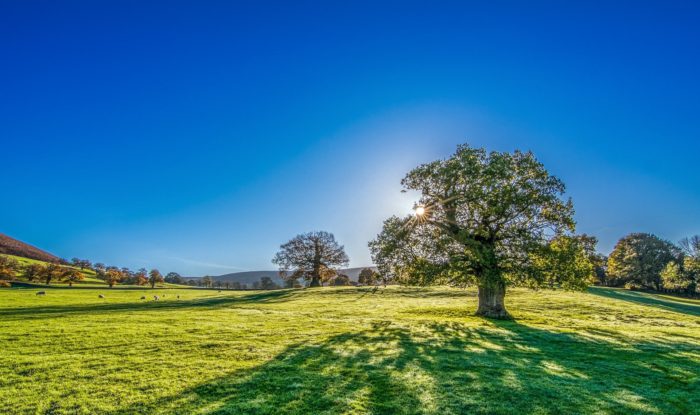 For those of you that follow Growing4Life only through social media or some other online avenue, you may have wondered where I disappeared to. A couple of weeks ago I wrote an email to my subscribers, explaining what happened to me. I don't plan to give the same detail here that I shared with them, as it really isn't necessary. However, I do feel like I owe you all a bit of an explanation before I start writing again.
Early in July, I entered into a major battle with fear and anxiety. What was going on in the world started to get to me and, instead of trusting the Lord, I fell into a pit of despair.
Needless to say, the last six weeks have been difficult. And interesting. And stretching.
You'd think, as a believer, you wouldn't battle something like this. And yet, suddenly I found myself in a fierce battle. I had written about this topic so often. But Satan had found my weak point and he wasn't giving up without a fight!
When I was in my darkest time and felt like God just wasn't hearing my prayers, my mom reminded me that when I would look back on this later, I would see God's mercies throughout this time.
God is already opening my eyes to some of the ways He has been caring for me so tenderly during this time. Some of His mercies came through some of you readers. I want to thank each of you that have been praying for me. I have no doubt that God has used your prayers to start me on to the path of healing. I also want to express my deepest gratitude to the blog subscribers who took the time to respond to my personal letter to you. Your emails of promised prayer, support, and encouraging words were a much needed and unexpected balm at a very dark period of time.
To be sure, my battle is definitely not over. The valley is not traversed. But at the end of last week, I began to see just a small glimmer of light in the distance. For the first time in weeks, I feel like I can think again. Like I can concentrate enough to write again.
I don't know if I'll fall back in the pit. Perhaps I am taking a risk to start up writing again. Let me tell you why I have decided to take that risk.
One of my greatest regrets during these past few weeks is the time I was wasting by not continuing the ministry here. So much is happening in the world and I knew I was letting so many of you down. I wasn't encouraging you, informing you, or pointing you to God's Word during this strange, confusing time in our world.
Not that you need me. And God certainly doesn't need me. But I knew that my fear and anxiety were keeping me from serving God and from encouraging my readers and that deeply saddened me.
And so it is with that in mind that I am stepping out in faith to begin writing again here at the blog.
Some day I may share my journey with you. But, at this point, it is too fresh, too recent, and the journey incomplete. This is not the time.
Again, I deeply thank those of you who have walked alongside me during this unexpected and unpleasant journey. I am so incredibly blessed with a supportive family, wonderful and loving friends, and so many kind, prayerful on-line brothers and sisters in Christ (I can't wait to meet you all in Heaven! I feel like I am friends with so many of you already!)
One of the biggest blessings during this time is being reminded of how much people care.
And, so, here we go. I am back and I have some work ahead of me. I want to tackle some tough subjects. There is much going on, not only in the world, but also in the church. If you've been praying, I'd appreciate your continued prayer. Thank you so much, dear friends!