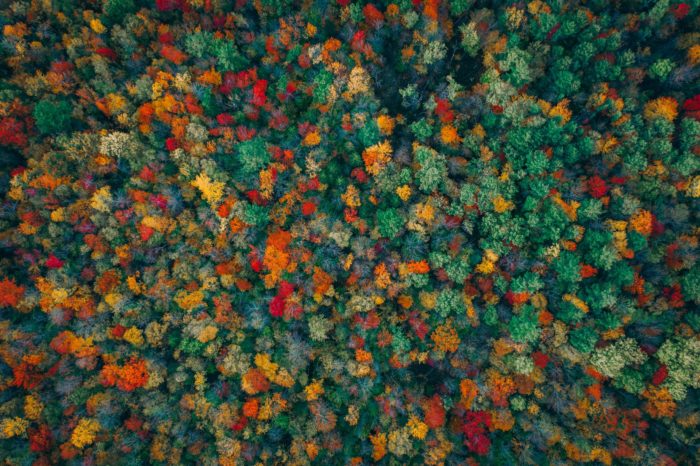 I woke up feeling a bit chilly this morning. When I went to check the thermometer, I realized that it went down into the 40's last night which is a sure indication that summer is on its way out and fall is coming. This is just another reminder that life doesn't stay the same. Seasons come and go. We change jobs. Illness changes our way of life. Our kids grow up. We move to a new neighborhood. Life is so full of changes. But few years have brought as many changes (and threats of changes to come) to our lives than this one.
When we celebrated New Year's Day in 2020 none of us had any idea all of the major (and quite surreal) events that lay ahead. We had no idea the ways in which our world would be altered in just a few short months. All of us, no matter where we live on the globe have experienced this upheaval. And, as for my fellow Americans reading this, I think you will agree with me that we had no idea how morality, constitutional freedoms, and "age old" beliefs about life would be challenged and finally turned completely upside down.
As believers, we have been given a time to shine. It is so important that we respond differently than the world, which is full of anger, malice, fear, and anxiety. Those in the world long to escape and so they turn to alcohol and drugs. Or they may over-consume food and entertainment. We may long for an "acceptable" escape, as well, but we are believers and shouldn't need one because we have a hope the world doesn't have. Oh, we might struggle with these things for a little while but we can't stay there. True faith shines brightly in trials.
We have all been handed a bit of a strange and unexpected trial. It could get worse (and it might not) but do you agree with me that this is a perfect time to put into practice all we have said we believe for so many years? No matter if this comes easy or hard for us, the important thing is that we continue to work at it. We want to show the world that Jesus Christ truly does make a difference!
In next week's post I want to specifically think through some of the ways this strange and life-altering year should be changing us if we are believers. Ways we may not have even considered.
But, first, in today's post, let's look at some ways this year's strange events should not be changing us–
1. It should not be causing division and strife between genuine believers with differing opinions. There are a million opinions out there right now about every aspect of what's going on. As believers, we have to determine what is clearly biblical and what isn't. And then we  must stand on the biblical and let the rest roll. Romans 12:18 puts it like this– As much as it depends on you, live peaceably with all men. We can only control ourselves and it is important we do so. We must not become bitter and angry at our brothers and sisters in Christ as we navigate this strange time. Disagreement in trivial matters is never worth broken fellowship. Satan would like nothing more than to divide the true Church.
2. This should not be causing us to hate people. As we watch incomprehensible things happen around us, we must continue to remember that these people are lost. They have no Savior, no changed heart, no reason to live a godly, pure life. That governor casting down ridiculous mandates; that kid in the streets rioting and looting; the lady at the store who screamed at you for not wearing your mask properly; the person posting on social media using bad language and going against God's Word–these people do not know Christ. They are slaves of sin. This should fill our hearts with grace (albeit, it may take us awhile to reach that point–especially when it affects us directly.) But we cannot let hatred and bitterness towards those that don't know Christ worm its way into our soul. These people are not our enemy–they are our mission field!
3. We should not be consumed by the news of this world. It is easy to become obsessed with all that is going on because there is SO much going on! And there is nothing wrong with keeping an eye out on what is happening. But when we are watching the news more than we are in the Word, there is a priority issue. When we can't think or talk about anything else or when it starts affecting our moods or demeanor, then we are consuming too much.
4. It should not turn our focus to the politics of this world. We are not of this world and we are to set our minds on things above (Colossians 3:2). This does not mean we don't vote or participate in politics as the Lord leads, but simply that our focus is not on this world. Our goal isn't to save our country or to make things better on the earth. I see so many Christians looking towards a man to make things better. And, yet, God's timeline may not be ours. It may never get better. We must remember that our citizenship is in heaven and not here on earth. We should be much more passionate about heaven and those who need to hear the Gospel so they can spend eternity there, than we are about making this old, broken earth a better place to live.
5. It should not be causing us to set specific dates for the rapture or the coming tribulation. While we can see puzzle pieces falling into place so quickly now, we certainly can't know the specific day or hour. It can be a temptation for us, as believers, to start surmising about this. Especially as so many things converge into making the Lord's soon return not only possible, but very likely! However, we must continue to live our lives, even while we look up expectantly. The doctrine of the rapture includes imminence–which means it could happen anytime. In the "twinkling of an eye" (I Corinthians 15:52). It could happen anytime, but we will never know exactly when until we meet each other in the air! And so we don't spend time concerned with the "when", but, instead, busy ourselves with the Lord's work while there is still time.
6. It should not be making us fearful and anxious. Whether it is because of current trials we are in– losing a livelihood or lifelong business; worrying about unsaved children; experiencing illness in a hospital that doesn't allow visitors; caring for aging parents that we aren't allowed to see as they languish in a nursing home; and so so many others… OR…whether it is because of the uncertain and unknown future that doesn't look as bright as it once did, these things can cause us to be very, very anxious. But God tells us in His Word that we are not to be anxious (Phil. 4:6-7). He tells us not to fear evil tidings (Psalm 112:7). He tells us not to worry about the future (Matt. 6:34). We are familiar with these verses and have even had to practice them as we have faced various trials. But has there ever been a better time than now–while the whole world seems to be spinning out of control–to really consider these promises and commands?
7. It should not be weakening our family relationships. When tensions rise high and we are struggling –whether financially or emotionally or in any other way–we can become very edgy and irritable. Living under a cloud of uncertainty is enough to make any of us feel on edge. Throw in a variety of perspectives and opinions about all that is going on and we can have the makings of much discord. And if there isn't discord, there may simply be a lack of focus that keeps you from being really present in the moment. We can't let this get the best of us and steal valuable moments from our families. We must intentionally value each member of our family and work at strengthening our relationships in the midst of this time. This includes spouses, kids, parents, and even that sibling that has views that are in direct opposition to ours. And once again we must remember that we can only control ourselves and our own responses.
So there are seven ways we should not be changing as we face these uncertain days. Have you found yourself falling prey to one or two of these? I know I have. I really have to check my heart and mind as I navigate this really strange time. Next time we will look at some ways this year should be changing us.