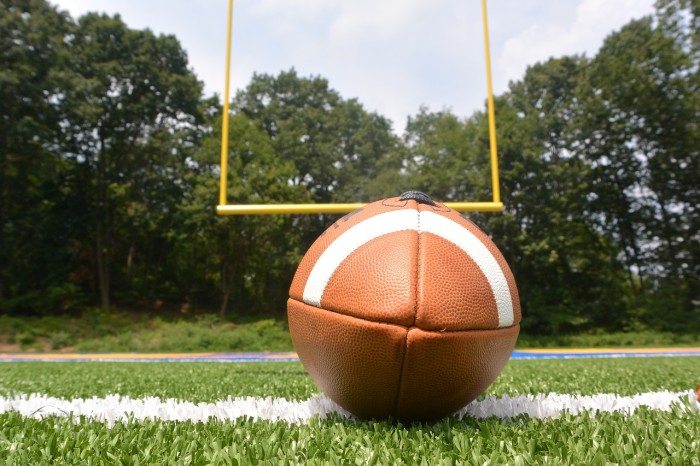 It's football time around here. Even though our favorite team lost their final hope of seeing a playoff game a few weeks ago, we will still turn on the playoff games to watch. Well, let me rephrase that–my husband will turn on the playoff games to watch. I don't mind football and so I will sometimes watch with him. The other night he was downstairs and around 11:20pm he came bounding up the stairs and rushed over to the TV in our room. Turning it on, he explained that it was a very close game that could go either way. Being that this was the end of 2016 Superbowl hopes for either the Steelers or the Bengals, it was more important than most games. Little did we know that it was going to get way more interesting.
With just a few seconds on the clock, one of the Steelers took a hard illegal hit. While he lay sprawled on the ground, The Bengals players made their opinions known to the refs. Some were polite and some were not so polite. The fans were disgraceful in their dismay and disappointment as their team had really just given the game away. You could see tempers flaring and, for a second, those watching wondered if there would be some kind of brawl between the two teams on the field. Finally, the injured player hobbled over to the side of the field and the refs officially announced that it was an illegal hit and the Steelers, tailing the Bengals by just a point or two, received a 15 yard advantage. The refs gave the Bengals a second penalty due to a personal foul and the Steelers received another 15 yards, bringing them into very comfortable field goal range.
The kicker easily made that field goal and, after one last-ditch attempt by the Bengals, the Steelers were able to run off the field in triumphant victory. I might add that they ran off the field very quickly, as they really weren't sure what the home team fans would do to them in their distress and anger over losing a game.
As they panned the field, one camera settled in on a Bengals fan–a woman fully decked out in Bengals attire. Her face gave evidence of her distress at the loss. Tears ran down her face as she stood there in disbelief. Her significant other stood by her side, trying to comfort her. And then the camera moved on to something else.
After it was all over, I really had to think about those few minutes of that game.
I thought about the wretched sinfulness that we battle every day and the wicked, wicked world we live in that yield nary a tear or even a bit of fury from most of us.
Instead our emotions are driven by things like football games.
Men act like overgrown boys as they huff and puff and stomp and yell and get in the faces of the refs, their anger and self-interest taking priority. Fans boo, call names, and cry. And this is all over a game.
A GAME.
Have we stopped recently to think about how ludicrous this is?
I heard later on that social media was very unkind to the crying woman on the camera. (In a world that seems to be so concerned about judging others, it would seem that social media is by far the cruelest, harshest judge in the world.) But I am not going to criticize her. After all, we all do what she did, don't we? She just happened to have the great misfortune of a national TV camera settling in on her face so that the whole country could see her distress. Don't we all get upset and cry over things that are totally and completely insignificant in the scope of eternity? Things that have no eternal value whatsoever? That's the nature of being human.
But I think the thing that really made me stop and think is the fact that so often we Christians often do the same thing. Oh, we may not have cried at the loss of a football game recently, but I know that most things that make me furious or make me cry have nothing to do with the things in life that really matter. Instead they are usually just an outpouring of the deep selfishness that lies within me–the strong desire to have things my way.
This week I was reading in John 2 (verses 13-17) and I came to the section where Jesus throws the money changers out of the Temple. His anger in this chapter was justifiable. He was truly angry because people were not treating God and His Holy Temple with the respect and awe it deserved.
And I wonder–how many of us spend even a second thinking about the world that has entered our churches? How many of us even care? Do we care if the preacher has stopped using the Bible as he preaches? Do we care if the Worship Songs we sing sound more like love songs from the radio than worship to a Holy God? What about the entertainment being brought into the church in the forms of movies, music, and games?
Do we cry over this? Do we get angry? Do we even notice?
And so we find ourselves in this crazy mixed-up world where it's okay to get angry and cry over childish games, but if we do the same over the great sacrilege we see in our churches, the wicked darkness of the world, or even our own sinfulness, we will be called narrow-minded and mentally disturbed. And we will be judged and we will be ostracized.
What is wrong with this picture?
But I guess we should be getting used to it by now. After all, we aren't in Kansas anymore.