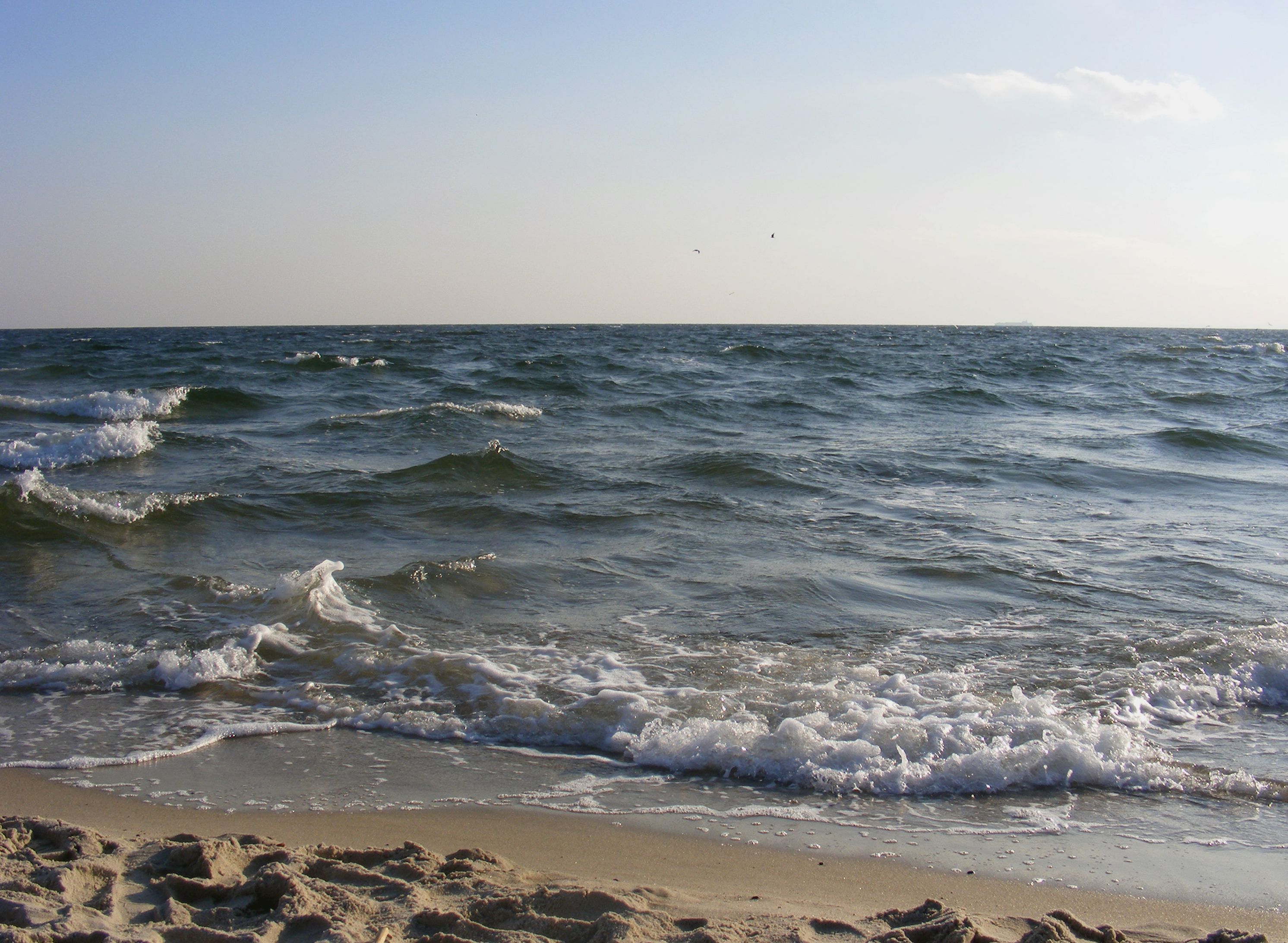 We were enjoying a day at Assateague Island.  It is a beautiful, family-oriented beach complete with wild ponies, although we didn't see any that particular day.  We trudged through the sand, looking for a good place to set up.  We found one fairly close to the lifeguard, which made us all feel a bit safer, as the surf was in fine form that day.  It didn't take long for the kids to grab their boogie boards and start riding waves.  I took my sand chair down to the water's edge and set up for one of my favorite activities at the beach: people-watching.
Now, if you are a mom you have the art of  "ocean scanning" down to a science.  Scanning and counting…scanning and counting…over and over again.  There's one…two…there's kid three…and (sigh of relief) the fourth.  I count over and over,  making sure they are all safe several times each hour.  This started when they were small and even though two are now classified as adults officially, the "mom instinct" doesn't quit and I am still counting to four several times each hour when we are all together.
This particular day, I got distracted in my people-watching and hadn't "counted"  for awhile.  When I finally looked up to start scanning once again, I didn't see anyone familiar in front of me.  My eyes strayed further down the beach and there I spotted our group, several hundred yards away from where they had started.  They had drifted, unknowingly, down the beach, away from the lifeguard.
This is such a great picture to what happens to us in life if we aren't careful.  It may be in our marriage, where small selfish decisions become larger and more frequent until we find that we have drifted into indifference.  Or perhaps it is our listening and watching habits, where a lack of discernment finds us drifting further and further into the cesspool of what is the American entertainment industry.  Or it may be the lure of materialism, where we find ourselves buying "one more thing" and trying to convince ourselves that we will be content, only to find ourselves drifting further and further away from contentment.  Drifting is how affairs get started, how relationships break down, and often why our kids walk away from the Lord.  We think this one time…this one thing…this won't hurt.  But the next time, it's so much easier to rationalize once again.  And it gets easier and easier. Drifting is a dangerous business.
The only way to keep from drifting is to never let our guards down.  Ever.  We are to be a watchman for our own lives and for our children. Yes, it is exhausting.  It is hard work.  And it is time-consuming.  But if we are true believers and desire to obey God's Word, it is required.  Too easily, we humans drift into bad habits and dangerous places.  Before we know it, we drift away from the lifeguard and the safe place He has provided for those who live in obedience and we move into dangerous territory filled with sharp rocks, giant waves, and dangerous undercurrents.   We rarely come away unscathed when we drift away from safety.
Drifting is a natural occurrence.  It is only through knowing and obeying God's word that we can we keep from drifting.  It is only through diligent and purposeful examination of each choice we make that we can stay in the vicinity of our Lifeguard.  Perhaps we should all examine how close we are to the Lifeguard this day and if we find ourselves far down the beach, may we ask the Lord humbly and sincerely to carry us back to safety.
Hebrews 2:1 Therefore we must give the more earnest heed to the things we have heard, lest we drift away.
I Corinthians 16:13 Watch, stand fast in the faith, be brave, be strong.