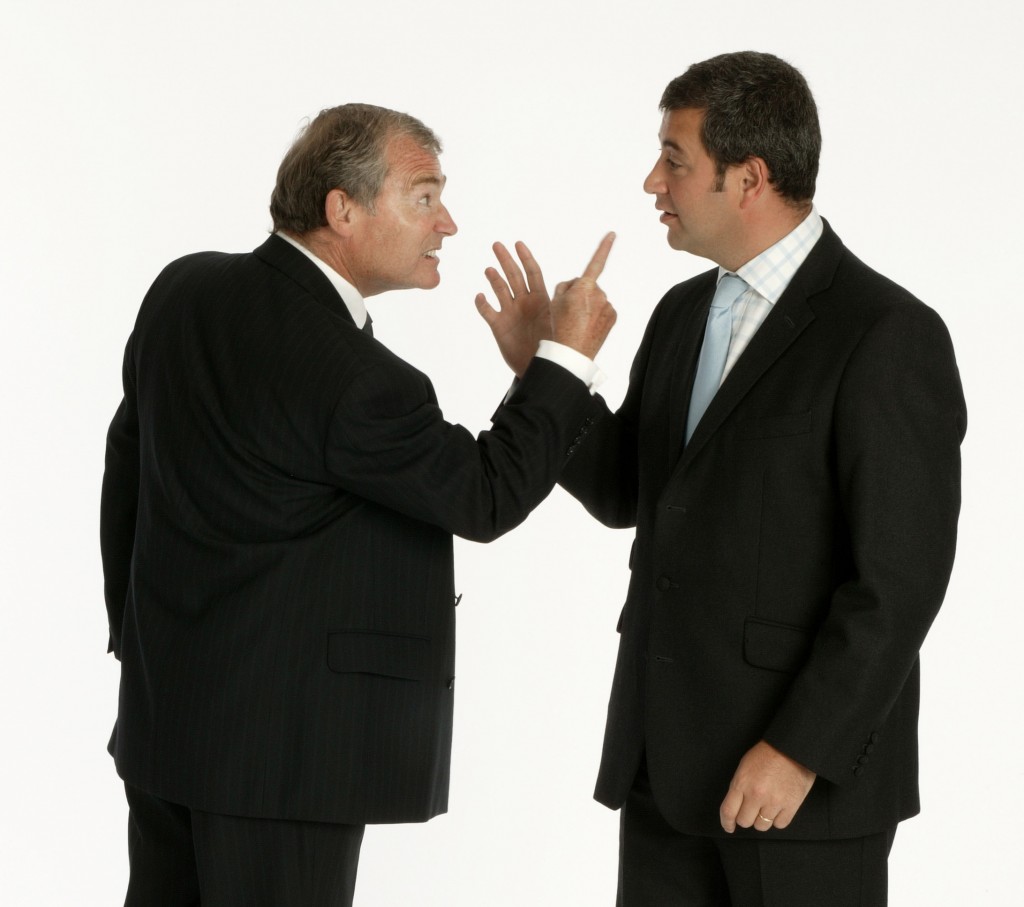 Have you ever talked to one of those arrogant, condescending types? The kind that get your defenses up in world-record time? The type that you just want to ask– Can you just be a little nice? I don't want to stretch you too much here, but some kindness would go a long way.
I'm sure you know the kind.
I had the opportunity of talking with a guy like that the other day. I had to make a business call. I just wanted to have a pleasant discussion. Instead I ended up with–well, let's just say it wasn't pleasant.
People like this make my blood boil. I mean you can just tell me what you have to say in a kind way. You don't have to make me feel like an idiot.
I have had these conversations with vendors and customers. In fact, the customer ones always make me laugh. So let me make sure I understand–you are upset with me because I am asking you for money that you have owed for months? Okay then. If you are in any customer service or job where you deal with people, I am pretty sure you will be able to relate.
But we can have these conversations with co-workers, other parents on the sidelines of the soccer field or basketball court, friends, family, and, sadly enough, in the hallways and conference rooms of our churches. They are certainly not relegated to the Business World only.
I replayed that conversation over in my mind to determine two things–
What could he have done to help the situation? I ask this so that I keep this in mind when dealing with others.
and
How could I have responded better? I ask this so I can keep my Christian testimony with these particularly infuriating kind of people.
So, first, as I thought about the whole conversation, I realized that he immediately set me on edge with his tone. His tone was arrogant, condescending, and rude. He acted like he knew everything and I knew nothing. He also made me feel quite helpless with his lack of flexibility and unwillingness to compromise. Instead of working together to solve a problem, he made it very clear that he wasn't interested and was not going to join me in solving anything. And, finally, he wounded with this words. Instead of using words to heal and solve problems, he used them to belittle and build walls.
I am not sure why this guy was so unpleasant. I had never had any contact with him before. He doesn't own the company I called, so he isn't vested personally. I came to the conclusion that he's just unpleasant. And I hung up very thankful that I am not married to a guy like that one. Wow.
But the question is: Do I ever act–even slightly– like this guy? When I am cornered or upset or "sure I'm right", am I arrogant or condescending? Unwilling to yield or compromise? Keep in mind I am not talking about biblical issues and principles here. Of course, we never yield or compromise truth. But I am talking about the interpersonal stuff of life that has no consequence. The stuff that doesn't matter in the long run. What kind of attitude do I bring to these issues?
It's a question to consider.
And then I had to look at how I responded. Did I emanate Jesus Christ and His love for this man? I knew the answer was no. This has been one of the main challenges for me in running a business with my husband for the past 27 years– responding to critical and unkind people. Since we have two admin assistants now, I rarely answer the phone or deal directly with people anymore (for which I am so incredibly grateful!) so I was very pleased to realize that I responded much better than I would have 20 years ago. God's done a work in me. No question about that. Of course, there are miles and miles to go. And I still could have done better.
I realized that I did not have an eternal perspective as I talked to this guy. Instead I immediately got defensive, which put an unkind edge into my voice. Instead of thinking about the fact that this guy may not know Jesus, I immediately became consumed with my wounded pride and focused on how I was feeling at that moment. Instead of using my words to encourage and heal, I used them to defend myself and fight back. I could've done so much better.
You know, this is the nitty gritty stuff of life. This is where our Christianity shines brightly or shows itself to be tarnished and unlovely. How we treat others and how we respond to others is one of the most basic ways we give our testimony each and every day.