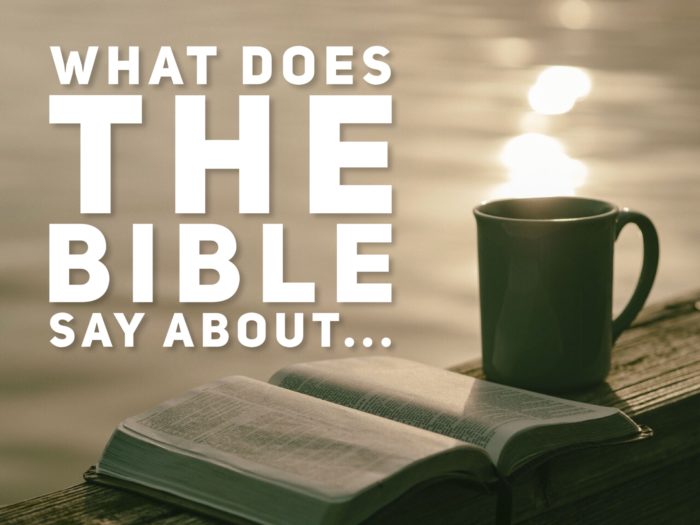 I am not sure I can remember when the church wasn't caught up in relevance. I guess when I was a child it was only beginning, but, even then, the "Jesus Music" had already been birthed and the direction had been set to bring in worldly entertainment. Looking even further back, there was a move to wed the church to the world in philosophy. I am sure Satan places some of his greatest effort into wooing the church with the world, since this renders the church ineffective.
And that is exactly what we have seen. A church caught up in being like the world becomes the world. The true Gospel disappears in the frenzy to stay relevant.
And what a futile task. It is impossible to stay relevant in a world that changes constantly. At first, it was only music. What is wrong with that? Throw out the stuffy hymns and bring in something new! But new grows old rather quickly and, since we have become a people fixated on "new", we always need something different, something greater, something better. And so we have seen a steady increase in bringing in the latest, greatest thing. I have even heard of a church that brought in a strip tease act! Can you even imagine?
But how can this be?
Because the church's people aren't hungering for the right thing. Because the church's people are most likely goats and not sheep.
Funny how the Bible never, ever mentions relevance. The passage that is most often used to defend relevance is in I Corinthians 9, so let's unpack that a bit here today–
verses 19-23–For though I am free from all, I have made myself a servant to all, that I might win more of them. 20 To the Jews I became as a Jew, in order to win Jews. To those under the law I became as one under the law (though not being myself under the law) that I might win those under the law. 21 To those outside the law I became as one outside the law (not being outside the law of God but under the law of Christ) that I might win those outside the law. 22 To the weak I became weak, that I might win the weak. I have become all things to all people, that by all means I might save some. 23 I do it all for the sake of the gospel, that I may share with them in its blessings.
There are three differences to Paul's style of evangelism and that of the modern day church's style (that uses this passage to back up their warped view of evangelism)–
1. Paul was not interested in pleasing the world or making sure he was good friends with someone before sharing Christ. He had only the Gospel in mind. Nothing else. All he did was for the sake of the Gospel. This is far different from what we see today, where there seems to be a race to see how much we can be like the world and still be a Christian. And what we can see is that with this style of living, the Gospel becomes irrelevant and old-fashioned and eventually disappears altogether.
2. Paul was not willing to sin in order to share the Gospel. When Paul says that he will be like certain groups of people, he did not mean he would participate in their sinful activities. How do we know this? We know this because that would conflict with a hundred other passages Paul wrote to us about the Christian life. That means Paul wouldn't have hung out at a bar drinking with his buddies and getting tipsy. He wouldn't have sat down at a poker table and gambled away his day's wages. He wouldn't have joined his friends at the movie theater to watch a film filled with sex and violence. And he certainly wouldn't have sanctioned bringing in worldly entertainment into God's holy church. Paul would never advocate compromise with sin. Thinking that this is what that passage means is taking it completely out of the context of the rest of Paul's writings.
3. Paul was a servant. Paul did what he did with a servant's heart and not a selfish heart. He did so with a humble heart and not a prideful heart. This is very different than what we see today as people talk about what they can do or don't have to do under the banner of the freedom that's found in Christ. While there may be a pretense of service, when the veneer is stripped away, we find it's really about feeding one's appetite for the world and justifying it.
Darby sums up this passage very nicely in his commentary–
"It was the power of charity which denied itself in all things, in order to be the servant of all, and not the selfishness which indulged itself under the pretence of gaining others. He did so in every respect for the sake of the gospel, desiring, as he said, to be a partaker with it, for he personifies it as doing the work of God's love in the world."
So what did Paul mean with those verses? I think a comparable example in today's society would be something like this–
If I am going to minister to the homeless on the street, I am not going to wear high heels and diamonds. If I am going to minister to the wealthy, I am not going to dress in rags. I will do all I can do–without sinning–to be like the group I am with, in order to gain an audience in which to share the Gospel.
This is a far cry from what we are hearing and seeing today. And, honestly, the church that brings in the world is so far gone as to have separated herself from the true church now. The true colors are finally showing. But there are still some walking the fence and it is to those that I address this post.
God never sanctions fence-walking. He demands we clearly pick a side. I John 2:15 makes it clear–
Do not love the world or the things in the world. If anyone loves the world, the love of the Father is not in him.
As does James 4:4–
You adulterous people! Do you not know that friendship with the world is enmity with God? Therefore whoever wishes to be a friend of the world makes himself an enemy of God.
We cannot be friends with God and be friends with the world. The two are mutually exclusive. And because of this, we know that the mainstream church has swallowed a lie that has led to her demise.
But what saddens me beyond measure are the many, many true churches that have swallowed this lie and have made or are making this final compromise that will lead to their death. It is tragic. And it is everywhere.
While there is probably little most of us can do to change the wrong direction of the churches, there is much we can do personally. Let's keep ourselves from falling prey to the lie that we need to be "like the world in order to win the world". In our personal Christian life and evangelism, may we be like Paul: Doing all out of a heart of charity, with a passion to live a holy life, and all for the sake of the Gospel.