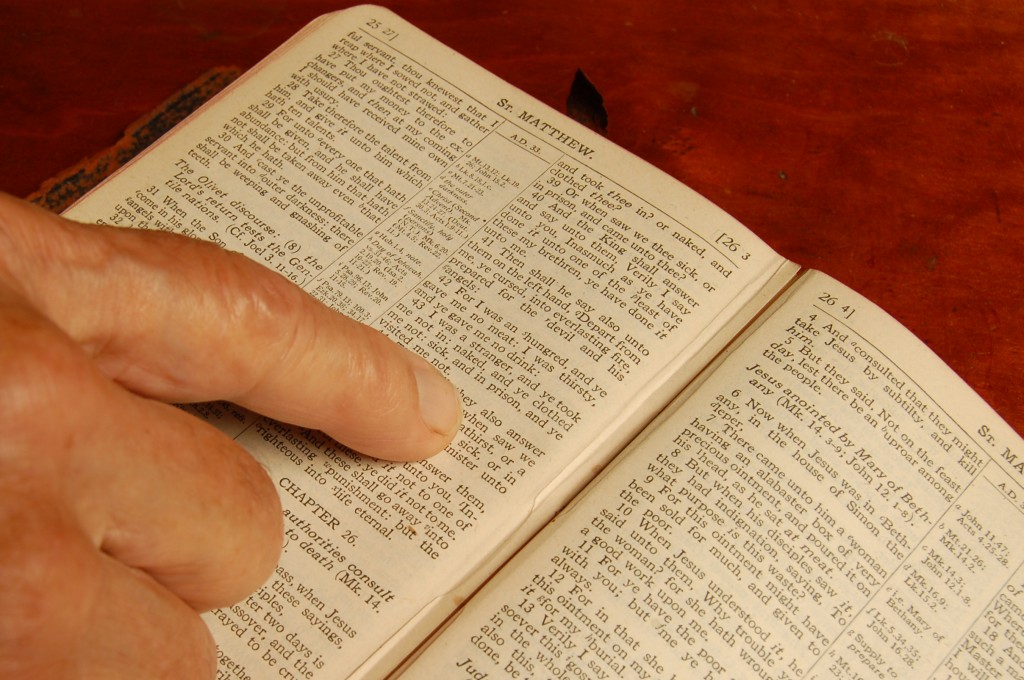 There is a trap we all need to be wary of as we approach our personal Bible Study each day. But first let me begin with a little story–
I was so proud of myself– I had made it all the way to the Old Testament Prophets in my goal to read the Bible through in a year. But I was really struggling through these "hard to understand" books. They are filled with some pretty difficult passages and I found them really perplexing. I would find my mind wandering as I read them and–honestly–was not finding my daily reading a pleasant endeavor in any way.
I was talking to my brother (the pastor) sometime while I was in the midst of Jeremiah and decided to share my struggles with him, ending with this sentence, "I am just not enjoying these books at all."
He gave a wry laugh and said, "Well, I would first say this: Bible Study isn't about your enjoyment."
Ouch.
"We study the Bible to learn about God." (or something like that–not his exact words…)
Of course.
I was so dismayed to find that my personal belief system had been so affected by the consumerism and self-focus around me that I had fallen prey to this subtle philosophy. I had actually thought for a moment that it is all about ME and what I get from my Bible Reading.
We have this notion that every time we open the Bible — or sit in a church service — or listen to a preacher on the radio –that we need to come away with something that is personally applicable to our lives. We grow quickly bored and unenamored if this personal application is not forthcoming.
Now, let me be clear– God's Word is filled with lessons that we can apply each and every day. There is more there than I will ever be able to put into practice in my short lifetime.
But sometimes, we will find ourselves in an obscure passage that doesn't apply to us personally. Instead it will be teaching us about God and who He is. It will be teaching us about the history or the future of His people, the Jews. And while it might not be personally applicable, we will be deepening our understanding of who God is.
Don't fall into this trap like I did! Bible Study is about so much more than me. After all, as believers, our ultimate goal is to know God and to make Him known. This is why we read and study His Word. The personal applications are the wonderful extras that come as we grow to know Him more, but let's be sure to keep our eyes focused on Him as we study the Word.