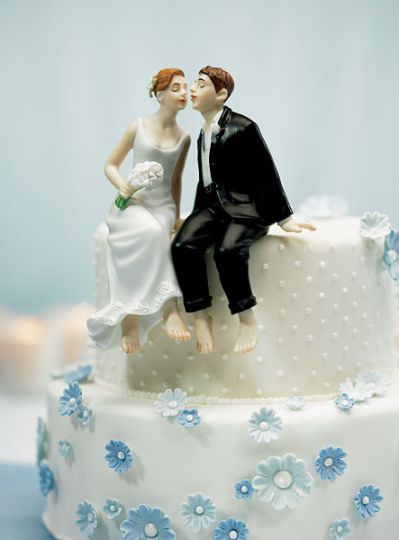 How in the world do we prepare for marriage? It's like trying to prepare for an earthquake or tornado– really quite impossible. You really can't fathom what it's like until you are smackdab in the middle of it. That's really why is it so incredibly scary. Well, that, along with the fact that, as Christians, we know it is for good. It's permanent. There's no going back. So it's not like we can change our minds next year if we don't get along.
As we head into wedding season, I thought I'd share what I wrote when my oldest daughter and son-in-law got married. Maybe someone else will appreciate it.
*********************************************
As I was thinking a bit about this, I thought I would just share a few things that have helped your dad and I along the way. Stuff we learned early on and stuff we learned later but wished we would have learned early on (these are in no particular order)–
1. Worry most about the opinions of God and your spouse. You will get so much advice in life. People telling you how to live, what to buy, how to raise your kids. When it comes right down to it, only what God and your spouse think matters. Don't let your decisions be dictated by your parents (yes, that means me, too!), your siblings, your friends, or your church. Consider wise counsel, study what God's Word says about the issue, and then come to a mutual decision.
2. Remember that God has designed the man to be the spiritual head of the home. (Ephesians 5:22-25). Oh, how we women get so uptight about these verses, but if the husband loves his wife as Christ loved the church, then it is a joy to submit to him. Of course, this is in a perfect world, right? Which is where we don't live. But we need to keep working at it. This is so important because, when you come to an impasse (which you inevitably will) someone needs to make the final decision. God has designed it to be the man.
3. Don't sweat the small stuff. Before you get too far into an argument, ask yourself if this really matters. So many times your dad and I would fight over the dumbest stuff. Does it really matter where we go to eat or what color we paint the room? Sure, some of these little things add up (like being consistently late, etc) and need to be worked out, but let the little stuff go. (I can almost hear you, Jess, telling me that I have not been a very good example in this area, and you would be so right–I am still working very hard on this one).
4. Apologize sincerely. If you mess up, admit it, without excuses.
5. Accept apologies whole-heartedly. Don't stiffen your back and refuse to forgive. Nothing good comes from that.
6. Talk openly about everything. No conversation should be off-limits– from what happened at work today to discussions on your sexual relationship to how you feel about everything from your parents to theology. Talk about everything. Communication is so very important in moving a marriage from a simple partnership to a deep and abiding friendship.
7. Keep family relationships as a priority. We have learned that friends come and go, but family is forever.
8. Keep God at the center of your relationship. Pray and study the Word together. Have discussions about spiritual things. Find a good solid church and be committed so that you are regularly fed good spiritual food.
9. Be genuinely interested when you listen to each other. We all love to talk about our hobbies and interests. You will deepen your relationship considerably if you are an active listener.
10. Please don't let us (your parents) ever come between the two of you. It is so much more important to Dad and I that you honor God and each other, than that you do what we want you to do. If we get intrusive without realizing it, please tell us. We are here to support you and offer advice, but only if and when you want it.
11. Don't be afraid to ask for help. If you are struggling, don't be embarrassed or too proud to ask for help from us or another godly person that you trust. Sometimes you need some help and that's okay!
12. And, finally, and really probably most importantly, remember that all marriages go through stages. You will have days –maybe sometimes even longer–where you don't even really like each other. You will wonder how you can possibly live with this person for the rest of your life. But hang in there, because the good times will come again! Don't give up. Obey God's Word by choosing to love even when you don't feel like it and then wait, because the feelings will return.
I am so very excited for you both! It is made so much more exciting by the fact that I can see God's hand so clearly at work in how He brought you together and how perfect you are for each other. We are looking forward to having another son and watching the two of you live your lives together for God's honor and glory.