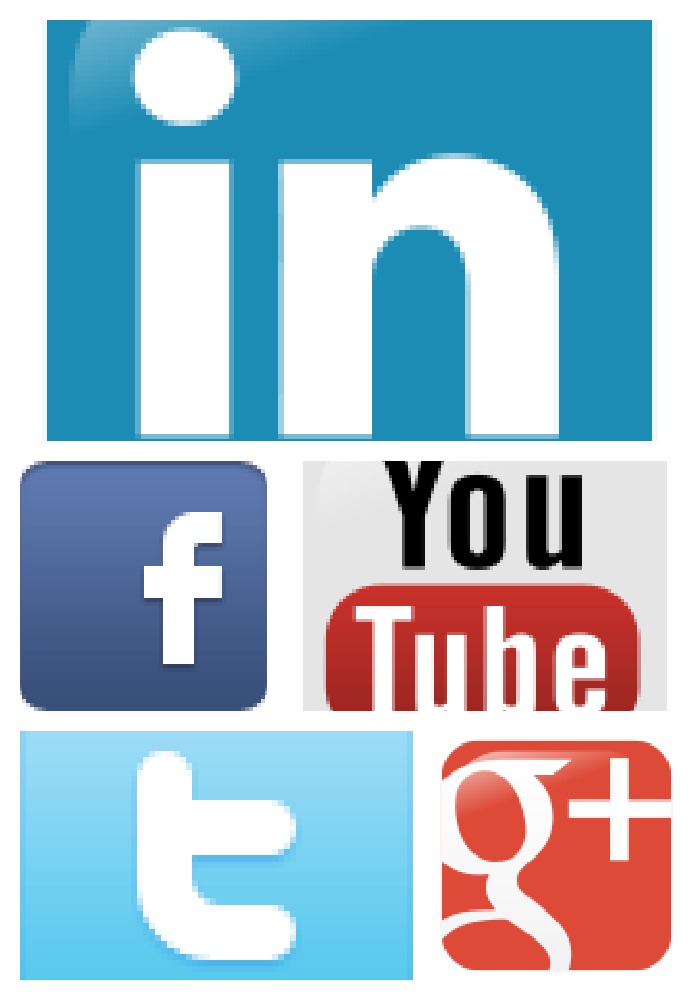 Yes, I realize it's Friday and not a normal posting day. However, I came upon this today and I just couldn't wait until Wednesday to post it. This is good stuff! I found it in The Berean Call Newsletter. What a great reminder!
Basic Principles for Digital & Social Media
Excerpts from: Biblically Handling Technology and Social Media by Biblical Discipleship Ministries
 The speed at which technology has advanced in just the last decade is incredible! We are literally reeling with all the "new." With so many innovations happening so quickly, it is easy to carelessly accept what is going on around us without mentally taking a step back and evaluating our Christian response to the times in which we live. In 1 Chronicles 12:32, the Bible talks about how the children of Issachar . . . were men that had understanding of the times, to know what Israel ought to do. We should accept this challenge to understand the times in which we live and learn how we, as Christians, should respond to our culture in a way that reflects a biblical worldview….
 The danger in mindlessly copying the world's ways or responses is that we can easily be led into carelessness, foolishness, and sinfulness, often even becoming enslaved. Where are you today? Have you become a slave of texting, Facebook, YouTube, a blog (or other people's blogs; maybe you are a blogaholic!)? Or rather, have you learned how to make these cultural trends your servants–making sure that you remain their master? Know ye not, that to whom ye yield yourselves servants to obey, his servants ye are to whom ye obey; whether of sin unto death, or of obedience unto righteousness? (Rom. 6:16).
 All that God has provided, including these devices, can be tools for ministry. Tools usually have an intended use. As believers, our intended purpose is to be focused on doing all we do to further His kingdom. We are His ambassadors (2 Cor. 5:20); therefore, let us use whatever we have to serve Him well, giving no offence in any thing, that the ministry be not blamed (2 Cor. 6:3)….
 Consider the following principles to help you better glorify God and thus be a good ambassador for Him.
Don't Be Rude – Show Respect For Others
One way that you can be distinctively different from the world while using any kind of device is to think of others more highly than yourself (Phil. 2:3-4). When God's people make the conscious effort to stop putting "me" first, they are less apt to be rude and more able to think of others' needs and feelings above their own. We have to remember that it can become uncomfortable for a person to try to communicate with someone who is constantly checking a phone or texts, using an iPod or Bluetooth ear bud, or is unable to look away from her Facebook page for even a minute to look directly at the one who is speaking to her. Being inconsiderate (rude) with our devices and social media sources can be especially discouraging for those who are less involved with the newest electronic and digital trends (e.g., those who didn't grow up in the technology generation–many elderly and even some middle-aged people). Don't allow yourself to use anything in a way that could make others feel inferior….
 [The Scriptures say]: Thou shalt love thy neighbour as thyself (Mk. 12:31); andFinally, be ye all of one mind, having compassion one of another, love as brethren, be pitiful, be courteous (1 Pet. 3:8)….The Lord Jesus always treated people as important-more important than Himself. We need to be concerned about practicing the principles He has given us for loving others (see 1 Cor. 13:4-8). Specifically remember the principle that love is not self-seeking. We must train ourselves to die to our selfish desires as the Apostle Paul encourages in 1 Corinthians 15:31: I die daily….
Don't Be Excessive
Remember the Fruit of the Spirit and exercise temperance (self-control) (Gal. 5:22-24)! Don't forget to let all things be done decently and in order (1 Cor. 14:40). Take a minute to re-evaluate your life and consider how much time you are spending in the Word, witnessing, serving (within our families, churches, or communities), compared to the time spent on a phone, MacBook, iPad, MySpace, blogspot, video game, or any Internet activity.
Don't Be Possessive Or Too Dependent
Remember these Biblical admonitions: Turn ye not unto idols, nor make to yourselves molten gods: I am the LORD your God (Lev. 19:4). Ye shall make you no idols (Lev. 26:1). Consider taking certain days to "fast" from your devices or media, replacing that time with a renewed focus on improving your relationship with the Lord Jesus Christ so that you do not allow idols into your life.
Don't Be Secretive
If there is something about your text messages, voice messages, phone numbers on your call log, song selections on your iPod or Mp3, content of your social network or blog, YouTube selections, or your Internet browsing choices that would embarrass you if someone in an authority position (parent, grandparent, spouse, church leader, friend) in your life knew about it, or that you would become defensive concerning, it is a very good sign that it is something that would not honor the Lord (see Prov. 10:17)….
 Each day when you pick up your phone or portable media player or log into your social networking account, ask God to help you use them in ways that will please Him. Allowing a parent or spouse to have the password to your personal media or entertainment options will help keep you accountable. Applying scriptural principles to your use of technology-based systems and social media is a great way to guard yourself from being in bondage to them. But now, after that ye have known God, or rather are known of God, how turn ye again to the weak and beggarly elements, whereunto ye desire again to be in bondage? (Gal. 4:9).
Communicate With A Purpose
Incorporating "yourself" into your social network or blog in a God-glorifying manner for example could be posting that you had specifically prayed for something and the Lord answered. Instead of talking about your achievements, talk about your latest ministry or witnessing adventure, mission trip, or family day. Share about the blessings and the challenges that the Lord gave you through those activities. Talk about the people you spend time with and the character qualities that you like in them. Use media options to glorify the Lord by having a true meaning to your posts. Ask the Lord to give you a redeeming purpose for your blog, Facebook, and YouTube posts, or personal websites. It is important to once again stress that we as Christians need to be distinctively (yes, even radically) different in the way that we use whatever the world promotes or the culture deems acceptable. The strength of the choice is in your hands. By God's grace, you do not have to allow anything to have power over you (2 Cor. 12:9-10).