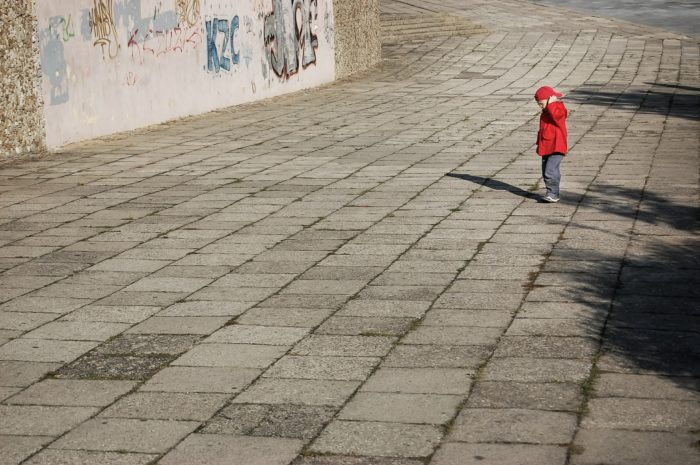 There is a way to instantly get on someone's bad side. This builds walls between parents and children and creates barriers between friends. It can ruin ministries and destroy relationships.
I have seen it take place between adult children and their elderly parents. And between teenagers and their bewildered parents. I have seen it take place between teacher and student, pastor and congregation member, husband and wife, and clerk and customer.
It isn't talked about a whole lot as a sin, but it is a very real (and accepted) sin for which we need to be on guard at all times.
So what is it, you may ask?
It is the art of making people feel small. The great art of condescension, which is defined as an attitude of patronizing superiority; disdain.
Have you ever been around someone who has done this to you?
How did this make you feel?
I can tell you how it makes me feel. It makes me feel unimportant and ridiculous. It makes me feel that I have no more value than a bug to be squashed on the sidewalk.
I know I have done this to others myself and I mourn over this. Do you feel the same way? Some of us are more prone to this than others.
I am especially heart-broken when I see this happen between adult children and their elderly parents. The rolling eyes, the patronizing attitude as I watch an adult child treat their parent with such disdain just fills me with sadness. Shouldn't someone who raised us be worthy of our respect?
Now, first let me state that I have not been in the place of taking care of elderly parents yet. All four of our parents are still very independent so please know that I am not casting a pointing finger of judgement at any of you. I know there are real challenges in being a caregiver for someone who resists your care.
Rather, what I hope to do with this post is to gently encourage you to consider your communication with and attitude towards your elderly parents. And your children. Your co-workers and fellow believers and family members and friends. And clerks and bank tellers and landscapers and the people who pick up your trash.
Because there is little more to crush the spirit of another than to act like you know everything and they know nothing. Anger and frustration quickly build when someone gives the impression that they are way more important than the other person. There are few things that will as quickly create barriers between people than for one person to make another one feel stupid.
I've experienced both ends of the spectrum on this. I used to be condescending on a regular basis with my husband. It shames me to say it, but it's true. I am thankful that he brought this to my attention and that God has worked in my heart but I am still so imperfect in this area (as well as so many others!) And, as lowly landscapers, we often feel condescension from those who would never choose a laborious job such as working with their hands and digging in the dirt. Quite thankfully, we have so many wonderful customers that make up for those that would treat us like dirt–no pun intended!! ;)
And, as is the case with all sin, the ugly root of this sin is pride. And, once again, we see clear evidence that–
Pride destroys and humility repairs
Pride builds walls and humility tears them down
Pride leads to dissension and humility leads to harmony
Another thing we need to keep in mind in regards to condescension is that it can be done with a big smile and sweet words. Have you ever run into one of those people that appear so sweet and kind but underneath it is hardened pride that keeps you from having any productive conversations with them? They are condescending but it is in the nicest way. In some ways this is the art of making people feel small at its finest. It can be done while still maintaining a godly and wholesome reputation.
So how do we keep ourselves from falling prey to this sin? What can we do to make sure we don't patronize others? These are two things that I have found helpful, so I am passing them along–
1. Remember how Jesus treated others.
Jesus was never patronizing with people. We read of so many accounts he had with others–Zaccheus, the Samaritan Woman, Nicodemus, and others and condescension is never conveyed by even the slightest word or deed. Even when Jesus was angry with the Pharisees for their false teaching, He demonstrated that anger in clearly communicated words and not through snide and sarcastic condescension. Jesus's sinless example is the one we want to follow as we reflect on how we should treat others.
2. Treat others as you would want to be treated.
Mark 12:31 says this: And the second, like it, is this: 'You shall love your neighbor as yourself.' There is no other commandment greater than these."
Love your neighbor as yourself. How would you want someone to tell you a hard truth? How would you want your adult child to treat you if you were the elderly parent losing your ability to do things independently and your dignity right along with it? Imagine yourself in the other person's shoes and really take to heart how you would want to be treated if you were them.
Remembering these two things will bring a big change in this area of condescension. Keeping these in mind will fill us with a special grace and thoughtfulness that will naturally yield an attitude of loving-kindness and gentleness towards others rather than an air of superiority and disdain.
So let's discard the tactless art of making people feel small and develop the art of making people feel special! Let's eliminate the destructive root of pride that yields a superior, patronizing disdain for others and, instead, develop godly humility that tears down barriers and builds relationships.
This is God's will for all of us, so we know His Holy Spirit will guide and direct us as we seek to make changes. We know that this is a prayer that God will answer if we are seriously seeking to do what's right. God will be with us all as we seek to build rather than to tear down and as we strive to make others feel important and loved rather than stupid and worthless.