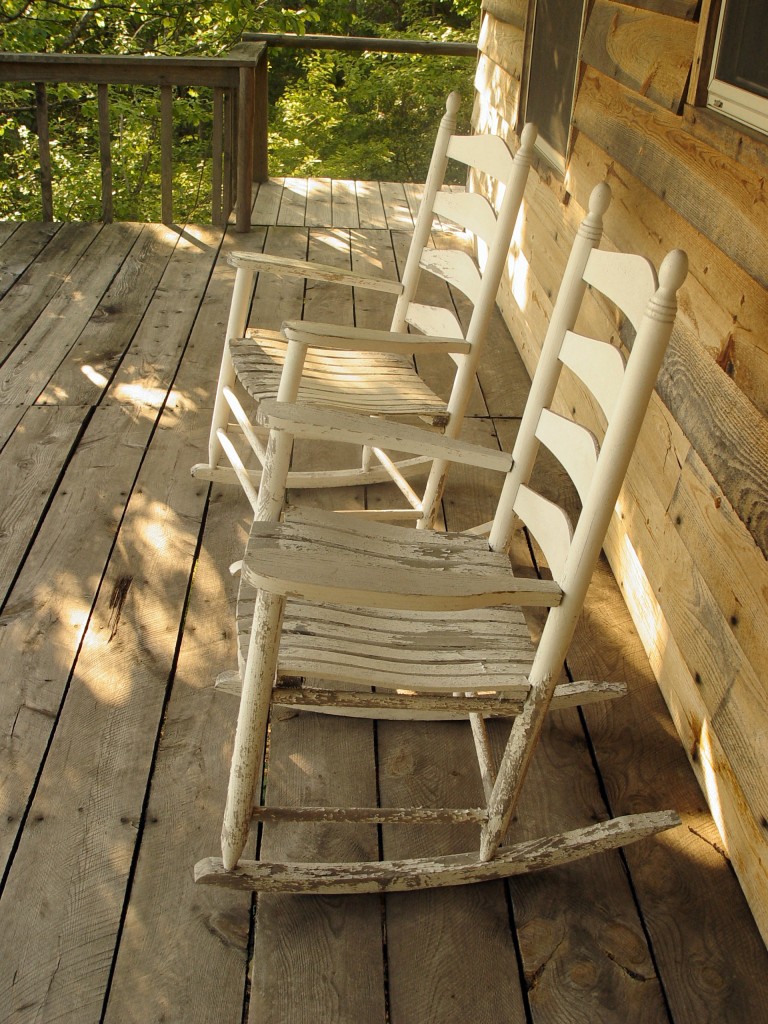 I have a couple of rocking chairs on my porch. They look nice and sturdy. In fact,  I just repainted them, so they look quite inviting for anyone with a cup of coffee in their hand as they prepare to watch the sunset.  But if you sit on the one, it will be a big disappointment. The one rocker is broken and while it looks perfect, the piece on the bottom is actually completely severed and broken. It needs glued and we just haven't gotten around to that. But we can put it together in such a way that you can't really tell…until you sit on it.
"So what?" you may ask. This rocker got me to thinking about how we view others. I wonder if we don't often view those around us and their behaviors with a certain judging spirit, totally unaware of what is hurting, insecure, or broken on the inside. If someone is behaving in a certain way, there is usually an internal reason for doing so.  Perhaps they never felt loved or accepted by their father. Perhaps they are watching a loved one as they battle fiercely with cancer or some other dreaded disease. Perhaps they are wrapped up in a lawsuit that threatens their livelihood or maybe their daughter just had an abortion. Could it be that they suffered abuse at the hands of an uncle or were bullied as a child? The list goes on and on.
While the past is never an excuse for sin, and sin does need to be confronted, it is never a reason not to love someone, especially a Christian brother or sister. In I John 3:10 it says we are not of God if we do not love our brother. We will do far more good with love than with hate.  Judging people without love and with a spirit of arrogance is not of God (Proverbs 6:17).
We are to judge (John 7:24), but only with a proper heart attitude and a heart full of love. Judgment that is only based on God's standards of righteousness–not our own. Knowing that, but for the grace of God, go I and being fully aware of our own sinful hearts. We are to love and care for one another, especially our Christian brothers and sisters. We should actually be broken-hearted because they are offending Almighty God, instead of feeling prideful because of how "holy" we are compared to THEM.
That rocker looks different than it really is. Just as people are often different on the inside than they appear on the outside. Now, I am not saying we are never to determine what kind of fruit someone is producing in their life. We are to discern between good and evil and we are to walk in the way of righteousness.We are to choose our friends wisely and we are to confront our brother or sister when sin is present. But sitting in our homes or at the restaurant having conversations about others and their "sin" is not right. It is gossip. And God hates it. Aah, how easy it is to fail in this area. And, oh, how so many of us Christians (myself included) forget that this is sin, plain and simple.