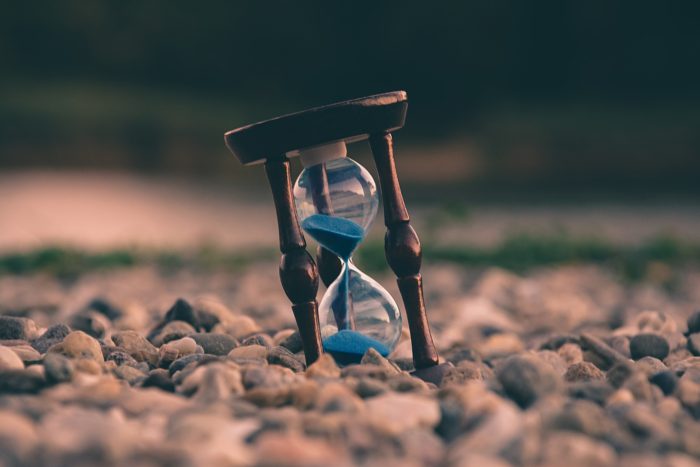 Okay, so by now we are a week or two into our isolation/social distancing. Some of you are still working crazy hours and serving the public (we thank you!!) but there are others who have a little extra time. Our churches do not have services, Bible Studies and meetings and get-togethers have been canceled. Restaurants, stores, gardens, zoos, and most other public places are closed. Many of us have little to do and fewer places to go. And so we are doing all of the things we never get around to doing such as cleaning and organizing and cooking.
But, let's face it–you can only do so much cleaning.
So I got to thinking…
What are some other ways we can spend this gift of time that many of us have been given?
Lots of things come to mind. Now may be the perfect time to learn to knit or to find a YouTube tutorial on painting with watercolors. It's a great time to start gardening or baking again. Perhaps it's time to lift the covers off of old instruments packed away or rediscover our love of photography.
It's also the perfect time to think outside the box regarding how we can serve others. What are some ways we can encourage others during this strange time in our world? Writing cards, making phone calls, sending texts and emails, and running errands for those who are high risk are just a few ways we can do this during this time.
But one of the best ways we can make use of this time would be to dig into the Word in a more meaningful way. So often we skim or quickly read. Perhaps now is the time to grab a notebook and a commentary or two and really dig in a bit.
In the upcoming month of April we will be reading John 15-21 in the Growing4Life Bible Challenge. When I planned the schedule I had no idea we would be reading the story of Christ's death on the cross and His resurrection in the same month we celebrate it! (Only God, right?? I love how He does things like this!) If you do not have another study going at this time, I want to invite you to join me in reading the last third of John and focus on Christ and what He has done for you during this coming month. You can find more details here.
Here are some other way to grow your knowledge of the Bible and its influence on the world around you–
This is the perfect time to dedicate yourself to Scripture Memorization. I use the Bible Memory App to help me with this and it's been so incredibly helpful. But you can also memorize many other ways. Find the best way for you and dedicate yourself to hiding God's Word in your heart and mind.
I have been amazed at how, during this time of uncertainty and change, my memorized verses have come to my mind and comforted me. A few weeks ago, I woke up early one morning–long before it was time to get up–and, in thinking of the current events, felt myself grow panicky. And then Isaiah 26:3 came to my mind: You will keep him in perfect peace, Whose mind is stayed on You, Because he trusts in You. It was just the balm I needed. God's Word is truly a treasure.
We can learn doctrine through A Crash Course in Systematic Theology. You will find it here. Taught by Pastor Dean Good to his Men's Bible Study at Grace Church of North Olmsted, it is a review of the main doctrines in the Bible. It is easy to understand and wonderfully comprehensive.
The Institute for Church Leadership is offering a course on Hermeneutics for free during this unprecedented time. It will be offered through April of 2020. You can check it out here.
I have signed up to take this course which is taught by Dr. Abner Chou. I have appreciated his teaching and am looking very forward to this opportunity to learn more about correctly interpreting God's Word from him.
Way of Life Literature publishes some very interesting courses. The three listed here each come with powerpoints that are full of visual proofs and photos that make the course come alive. They are currently not shipping hard copies, but you can still purchase the ebooks. If you enjoy history, you will enjoy these (descriptions are from their website) —
Bible Time Ancient Kingdoms — Bible Times and Ancient Kingdoms is a training course on Bible geography, Bible culture, Bible history, and Bible archaeology, which has a two-fold objective: to present apologetic evidence for the Bible and to give background material to help the student better understand the setting of Bible history.
Jews in Fighter Jets — Jews in Fighter Jews covers the past 2,500 years of the history of the most important and amazing nation on earth, the only nation directly created by God and called by God "my people," the nation to whom "were committed the oracles of God" and "of whom, as concerning the flesh Christ came" (Romans 3:2; 9:5).
History of the Churches — This enlightening course on church history begins with the apostolic churches and ends with the early 1800s. We show that sound churches have existed side-by-side with apostate ones through the centuries.
I am currently on chapter three of Bible Time Ancient Kingdoms and I am finding it fascinating. It is well written and so informative. You will find lots of other ebooks and Bible studies there. There is even a nice selection of free ebooks for download. While I don't agree 100% with the author on every topic, I do find that the majority of his work to be sound and edifying. (And, after all, who do we agree with 100% of the time…? That will be one of the most wonderful things about heaven! We will all know the truth about every single doctrine big or small and, therefore, we will all agree!)
The Fuel Project over at YouTube has a FANTASTIC series called Know Your Enemy. It is a thorough overview of Satan's influence on history. You will never view the world the same again after watching it. It is well-documented and very eye-opening. It gives you the knowledge to understand who our enemy really is and clearly shows how he often presents himself as light and good, all while being the mastermind of deception. I really can't recommend this highly enough.
_______________________________________________
However we choose to use any bit of extra time we've been gifted, may we use it wisely. May we not waste hours and hours glued to the news or scrolling through social media. These things aren't bad, in and of themselves, but let's keep them from stealing an over abundance of the precious hours we've been gifted with.