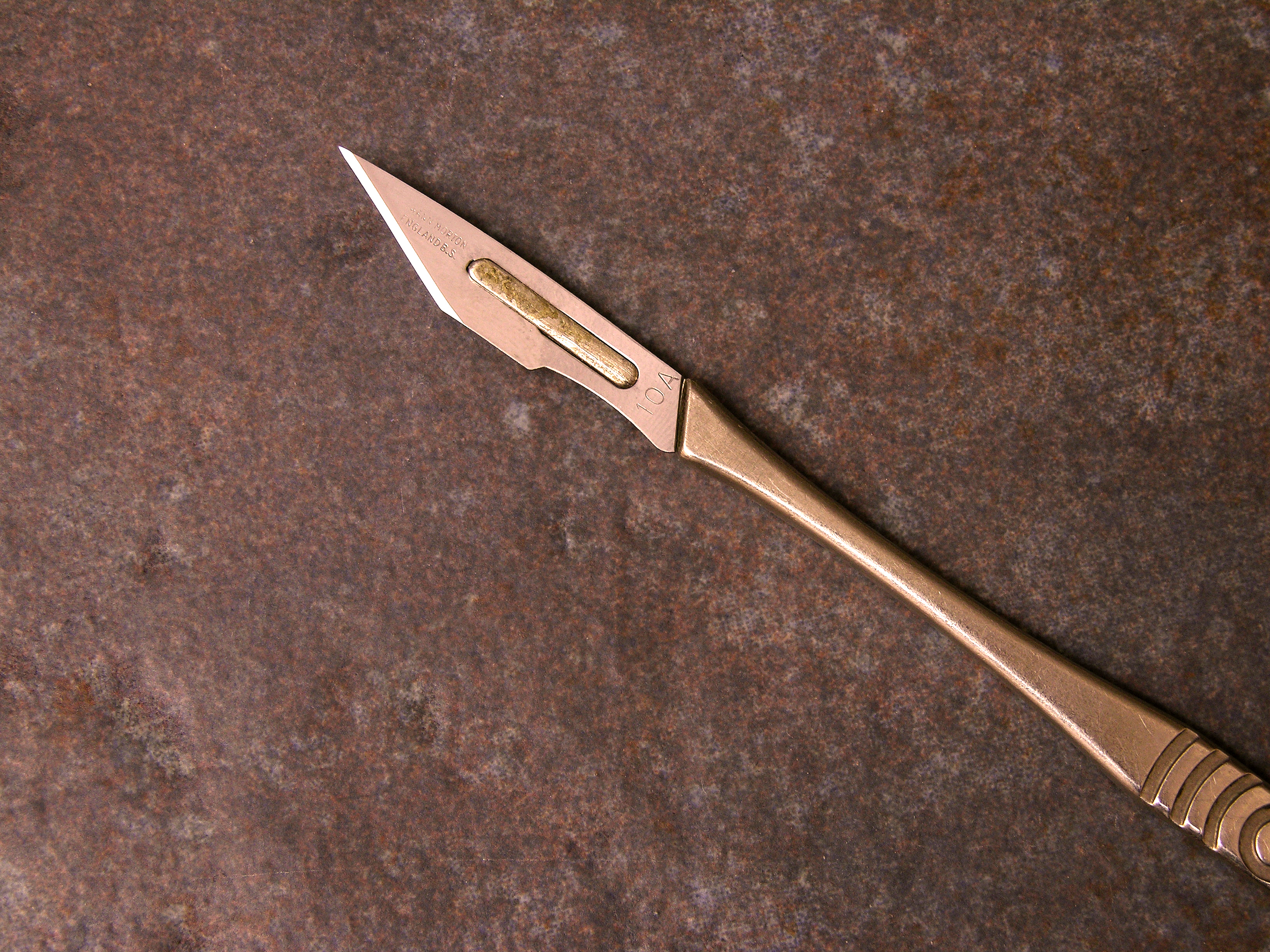 The young doctor picked up the scalpel to make his first cut.  His hand shook over the patient's abdomen.  Within the middle-aged woman's body there was a tumor the size of an orange raging a war against her.  It was destroying her life.  The doctor just stood there, shaking.  Sweat from his brow ran down his face.  He looked at the nurse by his side and finally spoke his thoughts, "I just can't do it.  I will hurt her.  She might have scars.  She might be mad at me.  Let's just send her back to her room."
A joke, right?  What surgeon in his right mind would send a patient from the operating room because he was worried about hurting or scarring him or her?  What honorable physician would be worried that his patient might be angry with him?  And, yet, when God tries to "operate" on us, we raise our fists and shout, "why, God?  How could you do this to me?  I don't deserve this!"
Somehow I think we keep forgetting that God is our Creator.  He knows everything.  I often don't understand why He has allowed something….whether it be in my life or someone else's.  Many times life appears to be very unfair.  But God sees our hearts.  He sees where we are diseased and broken.  Just as the surgeon wields his instrument, cutting and stitching  in ways we could never understand, to improve our physical health, so our Heavenly Father cuts away and stitches to improve our spiritual health.
That trial that we are finding hard to bear may be what it will take to topple an idol held firmly in the wrong place within our heart.  Or perhaps it may work on our deadly habits of selfishness or greed.  Possibly the trial will even change the direction we are headed in life.   Any pain or scars that results from the surgery will be well worth it, because God knows best.   How He must shake His head with sadness when we cry out in arrogant anger, thinking with our finite minds that we know best.
James 2:2-4 says: My brethren, count it all joy when you fall into various trials, 3 knowing that the testing of your faith produces patience. 4 But let patience have its perfect work, that you may be perfect and complete, lacking nothing.
We are to count it joy when we face a trial because it changes us…it perfects us.  This is so much easier to write than it is to do.  I realize this.  But if we are going to obey God's Word, then we have no choice but to submit to His will and joyfully trust that He knows best.
So if we know we are scheduled for spiritual surgery–and we all are, we just don't know when–how can we prepare?  It is a known fact that physical surgery goes so much better if we are healthy and in good physical shape.  Recovery time is considerably shorter, as well.  Might I suggest that spiritual surgery may be similar?  We will be much better prepared for spiritual surgery if we are in God's Word daily, living a life of prayer and thankfulness.  We will especially be better prepared if we are practicing joy in the little cuts and bruises of life.
If we are believers, we are scheduled for spiritual surgery.  We don't know when.  We don't know how invasive.  But we are scheduled.