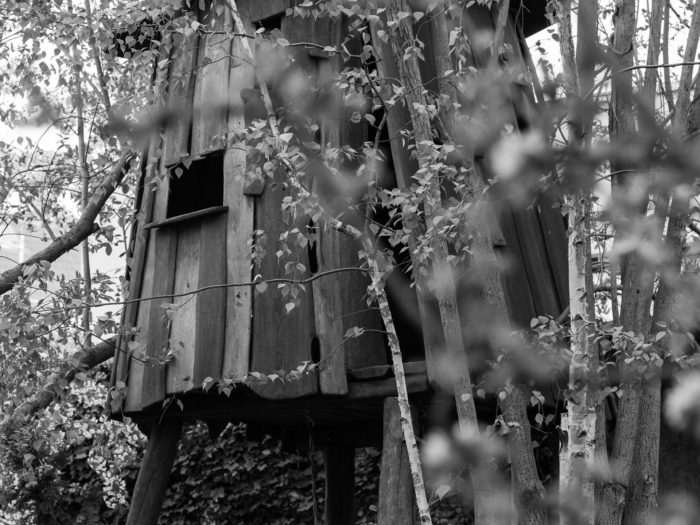 When I was about 8 years old, my dad built a treehouse for my brother and me. We thought it was awesome. We even tried to spend the night out there with our cousins, but ended up too scared and came in the house.
But my most vivid memory from that treehouse was a conversation I had with a neighbor girl. She told me something like this: "Oh, I don't worry about sinning. I just ask forgiveness from God afterwards. I can do whatever I want, because He forgives me."
As she spoke them, I remember my little girl mind feeling uneasy. I knew that there was some truth to her words. But the attitude in which she was saying them…the rationalization she was using to permit herself to sin more often was…just wrong.
Sure, I recognize now that she probably heard her very dysfunctional parents say something of the sort. Kids are usually repeating words they have heard at home. I wish I knew what happened to her. I can't even remember her name. But, suffice it to say, if she went into life with that philosophy, she probably didn't truly understand Christianity.
And, yet, many of us play around a bit with that philosophy, even if we don't fully live by it. We have our little hidden, tucked-away sins and we think, "Awww, this is such a small thing and God forgives me, so I guess it doesn't really matter."
But it does matter.
You see, while we are all human and will continue messing up, making mistakes, and plain out sinning against God, we should never do so intentionally. We should never think, "I can tell this lie or go to this place or gossip about this person because I know God will forgive me." Have you ever caught yourself doing that?
How our Heavenly Father must grieve when we sin purposely. Watching us discount and ignore the incredible, sacrificial gift of His Son. Taking advantage of that magnificent grace and mercy that He has bestowed so freely onto us–that magnificent grace and mercy that we didn't deserve in the first place.
Let's remember today how much our sin grieves our Heavenly Father. Let's remember that no sin is a small sin. And let's never cheapen salvation by continuing in sin.
What shall we say then? Shall we continue in sin that grace may abound? 2 Certainly not! How shall we who died to sin live any longer in it? 3 Or do you not know that as many of us as were baptized into Christ Jesus were baptized into His death? 4 Therefore we were buried with Him through baptism into death, that just as Christ was raised from the dead by the glory of the Father, even so we also should walk in newness of life.  Romans 6:1-4