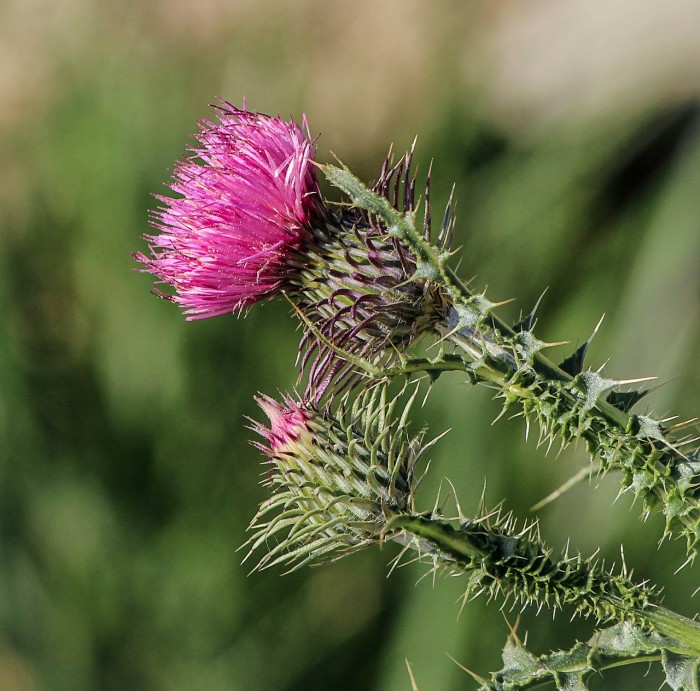 So, if you garden, you know that weeds are just part of the picture. They come up always. And everywhere. Giving you no break. I have a strawberry patch that yields wonderful fruit. That is it yields luscious strawberries IF I weed it consistently. If I do not weed it, the thistles take over and the small amount of  fruit that may appear is small and sickly looking. Weeds are insidious, vigorous things. Thistles are especially annoying. I will rid that strawberry patch of all thistles, digging deep down into the soil to try and get the roots. Yet when I return a few days later, lo and behold, there are MORE baby thistles poking their heads up through the soil. It can be so frustrating. I can never stop weeding that strawberry patch during the growing season.
This constant battle with weeds is actually similar to our battle with sin. If we want to bear fruit we can never let down our guard against the sin that constantly encroaches on our lives. Just when we think we conquer one sin, we realize there is another one that needs to be conquered. Or perhaps  we realize we did not truly conquer the first sin. The Christian life is not easy. It is HARD.
We here in America have been led to believe that all you need to do is say a prayer for salvation and you have your golden ticket to heaven. But it doesn't work like that. If we truly believe that Jesus Christ saved us, then we will work to be as much like Him as possible on this earth, because we love Him and are so incredibly grateful to Him for saving our souls.  And truly trying to please Him with our lives means doing a lot of WEEDING, which is so much WORK. But, just like my strawberry patch, we will not bear good fruit, unless we are consistently weeding the sin from our lives.
John 15:8; Luke 6:43; 2 Corinthians 13:5