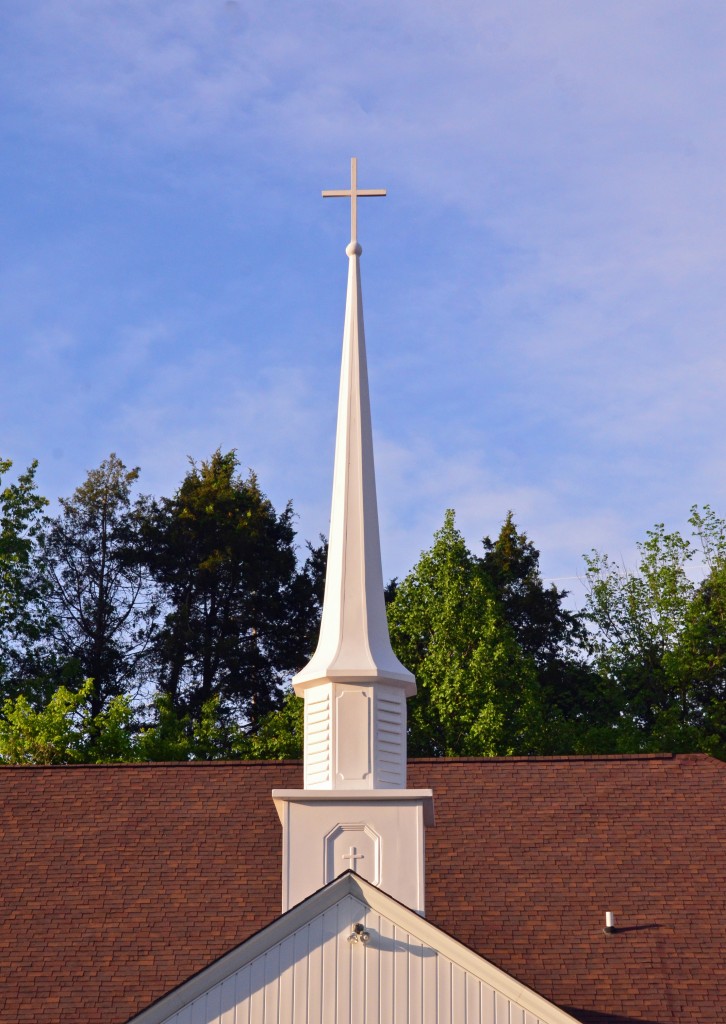 By now, most of us are aware of Rob Bell's fall off the deep end of theology in the last six months or so. This was made clear this past week when he promoted gay marriage.  No longer can he be called an evangelical. And, while I find his position on gay marriage alarming, it's what he said about God and His Word that is most disturbing. Check out a few of these quotes —
"I think the ship has sailed and I think the church needs — I think this is the world we are living in and we need to affirm people wherever they are."*
"I think we are witnessing the death of a particular subculture that doesn't work," he asserted. "I think there is a very narrow, politically intertwined, culturally ghettoized, evangelical subculture that was told 'we're gonna change the thing' and they haven't. And they actually have turned away lots of people."*
Do you see his focus here? It is people and what they want. It is not God.
But wait a minute.
Isn't this the logical conclusion to where the church has been headed for a long time? Several decades ago, we started believing the lie that we need to be more like the world so that we could "relate better." I mean how can we witness to those around us if we aren't watching the same movies, going to the bars with them, or hanging out at poker night? And so worldliness entered the church under the guise of "witnessing".
And then, in a matter of a few short years, this philosophy had entered the church.
And the cry was heard all 'round America! The church is dying! We have to save her! The only way is by making unbelievers more comfortable. Let's make unbelievers want to come to church.
And so we changed everything.
We changed how long the service is, we changed the style of music, we changed the seats, and we changed the purpose.
And then, a few years after that, we still weren't convinced that we were drawing enough people, and so we brought poker games, yoga classes, and secular entertainment into the church.
And we forgot.
We forgot that it is God who changes hearts and draws them to himself.  It isn't us.
John 6:44 makes this clear: No one can come to Me unless the Father who sent Me draws him.
So you, see, I am not that surprised at Rob Bell's departure from adhering to God's Word. After all, God's Word is going to sound harsh, unloving, and ridiculous to rebellious sinners. They aren't going to like it.  If it is preached without apology, they are going to squirm uncomfortably. But his departure is just the natural progression of a church that has made attracting these rebellious sinners their top priority.
No, change isn't all bad. There isn't anything intrinsically wrong with new music or a shorter service. The error comes when these changes are what we think we have to do in order to draw a dying world.
Yes, we need to evangelize. It is one of our top priorities to share the gospel. But how dare we corrupt it by changing it, and skewing it, and tainting it with the world?
The world's salvation isn't dependent upon our methods.
God is bigger than our methods. He is bigger than our ideas and our plans.
We are to glorify Him and magnify Him and to share His plan of salvation. This can be –this has to be– done without contaminating ourselves with the ways of the world.
And so, Mr. Bell, I am not surprised with your departure from biblical doctrine. I expect many more will follow after you.
Philippians 1:9-11
And it is my prayer that your love may abound more and more, with knowledge and all discernment, so that you may approve what is excellent, and so be pure and blameless for the day of Christ, filled with the fruit of righteousness that comes through Jesus Christ, to the glory and praise of God.
*http://christiannews.net/2013/03/18/no-hell-bell-comes-out-in-support-of-homosexuality-tells-narrow-christians-to-repent/