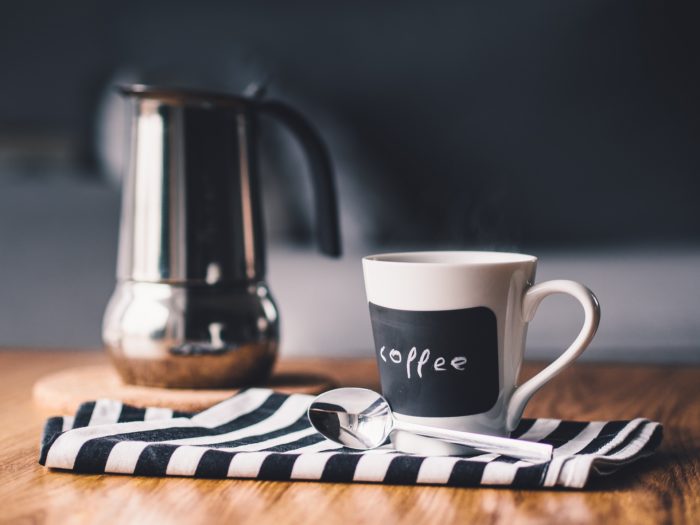 There is an old brick house we pass each year on the way to the beach. One year I saw that this house had become Java Joe's, an adorable little coffee house. It looked like a great place to enjoy a cup of coffee with a friend and I wished I live closer. But then I noticed a year or two later that Java Joe's looked deserted. I wondered why it looked closed on a weekday. It seemed so odd. And then last week, on our way to the beach, we passed it again and saw that the building is for sale. Sadly, I realized that the cute little coffee shop is no longer in existence.
My thoughts turned towards the owner who first dreamed of opening a coffee shop someday. I imagined how he must have found the proper piece of real estate to make his dream come true. He probably excitedly prepared plans to turn the old house into a coffee shop and was filled with anticipation as opening day approached. I wondered if the first few months were all he hoped or if it seemed destined for failure from the beginning? This owner had a dream and he went for it! But the dream died the day Java Joe's closed permanently. Perhaps the owner moved on to bigger and better dreams or maybe he gave up and still bares the scars of his dead dream. I don't really have any way of knowing.
But I guess all of us have had to say good-bye to dreams at one time or another. They are hard, hard moments. Perhaps it is a wayward child entrapped in a life of abuse. Or a failed business that we poured our heart and soul into. Maybe we have never found Mr. or Miss Right and we have had to say good-bye to our dreams of  marriage and family. For some of us, our children will never know their grandparents due to an untimely death. For others of us, we are finding it impossible to have a family at all because of infertility issues or the children we do have are handicapped in some way and their future isn't what we longed for for our child. Perhaps we suffer with a chronic illness and have had to realize we can't do what we had always dreamed of.  And many have said good-bye to their fairy tale dreams of the perfect marriage while they flounder in the real world of being married to a sinner. So many dream deaths. So many tears. So much sadness. If you have lived on this fallen earth then you have had to say goodbye to a dream.
How do we handle the death of our dreams–especially the ones that we hold so near and dear to our heart? Oftentimes, the disappointment and lingering ramifications are invisible to others, making it even harder to work through it all. Most of us don't share our deepest innermost feelings with the world and so we bare the pain and grief all alone. We are filled with a desire to shout out–
I am in mourning here! Why don't you care?!?
But the world just keeps going on, business as usual. It doesn't care. No one cares.
That is the lie we tell ourselves.
But is it true?
Eventually, if we are believers, we understand that it's not true. That the God of the universe loves and cares for us (Psalm 55:22; I Peter 5:7). We remember that He is Sovereign and All-Powerful. We submit to His will and we make a purposeful choice to have a good attitude, asking Jesus to shine brightly through us, even through life's disappointments. We choose to grow stronger, instead of bitter, when we have to say farewell to a precious dream.
Is it easy? Absolutely not.
Is it instant? No way. 
But it is possible.
It is all a process of submission and leaning on the Lord for strength. We seldom remain unchanged when working through the death of a dream. The question to ask ourselves is this:
Will I become more like Christ or will I cave in to my bitter, hopeless feelings?
Paul tells us that all is loss, when compared to knowing Christ. I can't honestly say that I feel that way all of the time but my goal is to grow to that place where I can say along with Paul:
Yet indeed I also count all things loss for the excellence of the knowledge of Christ Jesus my Lord, for whom I have suffered the loss of all things, and count them as rubbish, that I may gain Christ (Philippians 3:8).
And so we remember, once again, that we are a tiny speck on the timeline of the universe. Smaller than a speck of dust. And we remember that God is God. He can see the whole timeline. And so we move forward, knowing that God is with us–even through the death of our dreams.