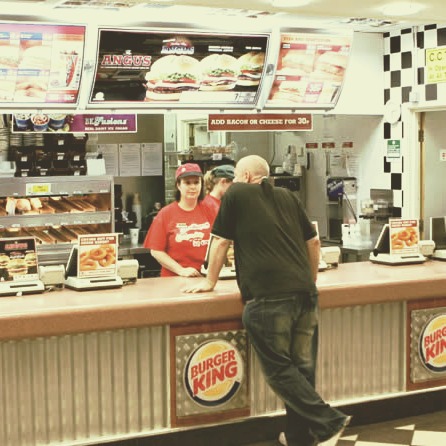 A dear friend of mine told me of an interesting thing that happened to her recently. Earlier in the week, she had stopped at a fast food restaurant for a quick meal. After she had placed her order, the young clerk asked her if she would like a senior citizen discount. My friend is not a senior citizen. She laughed it off–until it happened again that same week in a different scenario. Only this time she was actually given the discount.  She was starting to wonder–was she not feeling well? Maybe she looked more tired than she actually felt?
But her discouragement was erased the following Friday night.
That was when an older lady she had never met asked her a few questions about herself. And then said the glorious words: You look like you are 25. Twenty-five! To this woman, my friend looked like she was 25.
It is truly all in our perspective.  When I was a teenager, I thought my parents were OLD. Now that I am the same age as they were then, I still think they are old. But not me. I'm not old. Not yet.  And I wonder at my naivete thinking that they were old when they were in their 40s.  But I was so young. Not that I thought was young then.
I was thinking that this perspective thing might affect more than how we view someone's age. Perhaps it transfers into other areas of life. Sometimes we can't understand why someone responds to a tragedy or crisis  in a totally different way than we think we would in the same situation.  But perhaps we would respond the same way–if we were looking at it from the same perspective as they were.
A long, long time ago I had a friend who was experiencing some very serious marital issues. I told her kind of flippantly –remember I was so young and rather foolish, too– that I would just leave. I remember her sighing, "You don't know what you would do if you were in my place."
You don't know what you would do.
I have remembered that all of these years. And when I see someone reacting to a situation in a way I believe to be unwise or even just plain stupid– well, I remember what she said.  Maybe if I was in that situation, I would do the same thing.
That doesn't discount our responsibility to confront sin or to come alongside and help our friends. But it should make us much more compassionate and a lot less judgmental.
Today, may we extend compassion to those around us, realizing they are seeing their situation differently than we are. And may we not give senior discounts to anyone who is not a senior!
P.S. My friend is still married to her husband. She wisely stuck it out when it didn't look like the wise thing to do. I am so glad she didn't listen to me when I spoke my unwise words–which I thought were so wise at the time.