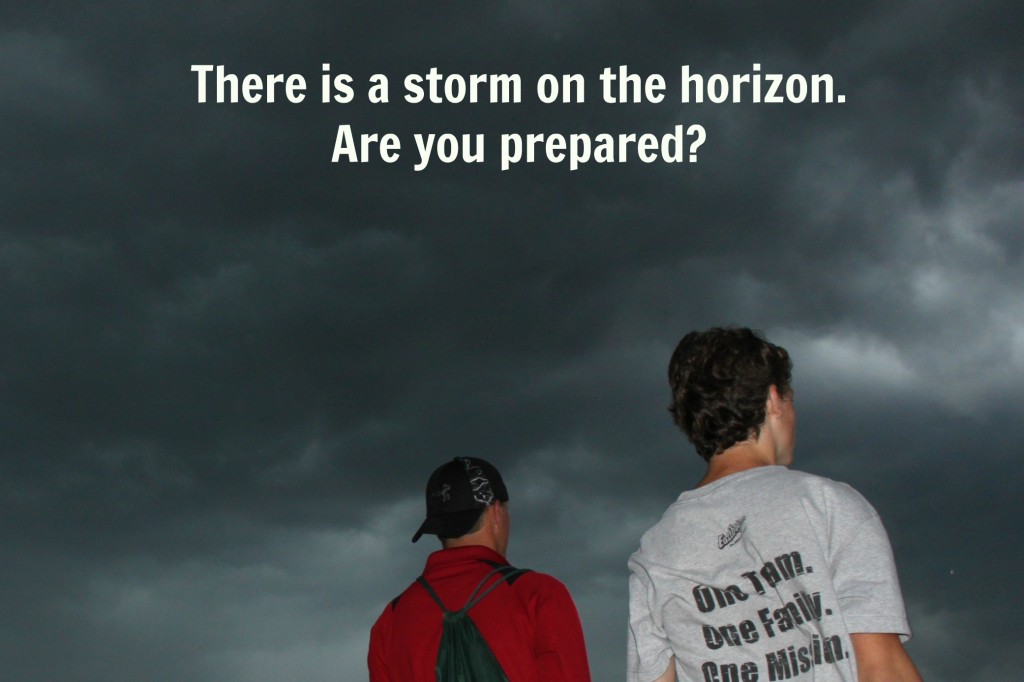 I normally shy away from writing about current events, but recently I saw an interview by a popular sports announcer regarding the sexual sin in this country. He was straight forward in expressing what God's Word says and yet very loving in how he presented it. I admire him very much. It took great courage for him to say what he said.
Why?
Because, as Christians, our views are not only unpopular, but considered downright unloving and repressive in the eyes of the world. It has become an anything goes world and if anyone dares to say that something is actually wrong, they are labeled a bigot and many other choice words.
But this sports announcer hit on a very important topic in his little speech. It is this: I still love you, no matter what you do, but don't call yourself a Christian while living in perpetual sin. That's where it gets tough, doesn't it?
These people want to call themselves believers, even though they go against everything in God's Word.
So how do we respond?
For me, it is so much easier to extend grace to those who do not claim to be believers. How could they know what is right and wrong if they have not heard? Many in this country today have only a vague notion of who Jesus Christ is. Many have assumed that evolution and abortion and homosexuality are all quite normal views, because Christians have become so marginalized. It is a sad state of affairs, but a good majority of people do not realize that a Christian world view was normal just a short time ago in this country. And so they are doing what they have been taught to do by our public schools, our talk shows, and our magazines–look out for number one: themselves.  And honestly, can you blame them?  They don't know any better.

The problem comes for me when people who call themselves Christians do the same thing. Scripture assures us that a true believer will not live a lifestyle of perpetual sin (I Corinthians 6:9; Matthew 7:16-20; I John 2:3-6). YES, Christians make mistakes and may get caught up in something for awhile, but the Holy Spirit convicts us and changes us, so that we cannot stay in that state for a lifetime. If we are doing something wrong, the Spirit's presence creates in us such an unrest that we can't find peace until we confess our sin. This is the marvelous, amazing work of the Spirit in the life of a true believer.
So how do we respond to these people who claim Christianity, while going against everything God stands for?
Many of us grow disgusted and angry. How dare they sully the name of my Lord with their profane and ungodly lives? Many of us say absolutely nothing. Hey, if they want to do such and such, it's their lives. Many of us grow confused. Maybe what I was taught all of these years wasn't really the right thing, after all, if the whole world says it's wrong?
Thankfully, scripture shows us in many places what our proper response should be–
COLOSSIANS 4:5-6  Walk in wisdom toward those who are outside, redeeming the time. Let your speech always be with grace, seasoned with salt, that you may know how you ought to answer each one.
II CORINTHIANS 6:14  Do not be unequally yoked together with unbelievers. For what fellowship has righteousness with lawlessness? And what communion has light with darkness?
2 THESSALONIANS 3:14-15 if anyone does not obey our word in this epistle, note that person and do not keep company with him, that he may be ashamed. Yet do not count him as an enemy, but admonish him as a brother.
I CORINTHIANS 14:33 For God is not the author of confusion but of peace, as in all the churches of the saints.
 I CORINTHIANS 16:13-14 Watch, stand fast in the faith, be brave, be strong. Let all that you do be done with love.
Could it be that God knew our human response is to grow angry in the face of opposition? Is that why the words "let all you do be done with love" is added after Paul's exhortation to stand fast in the faith?
Note that in all of these verses, there is nothing about anger or malice. There is also a strong recommendation to avoid the company of those who claim to be a believer but aren't living like one. This doesn't mean we can't be friends with them–we still need to pray for them and love them and talk with them but I do believe it means that we do not seek their company. They are not our closest confidantes and we should not turn to them for advice or to share our deepest struggles and joys.
This is a crazy, crazy world. I knew it was going the wrong direction even as a teenager, but not even I could have guessed the deplorable condition we would find ourselves in this many years later. As I watch brothers and sisters in Christ suffer persecution across the world, it is with the awareness that an immense thundercloud is just above our heads in this country.  We are kidding ourselves if we think the toleration that is extended to everyone else will be extended to us. God's Word is clear that we will be hated in this world.
And so it comes down to this: do we stand or do we cave? Do we speak truth or do we back ourselves into a corner and try to remain inconspicuous?
And if we stand and speak, we are commanded to do so with love. Love for a lost world, love for blinded people who think they are going to heaven, love for those we meet each and every day who have no idea that Jesus can truly change their lives.
And we need to remember that the biblical definition of love is quite different than what the world is telling us. True love tells the truth. Worldly love says any opinion is valid.  True love extends grace and mercy. Worldly love is conditional. True love speaks with kindness and gentleness. Worldly love turns hostile and malicious in the face of disagreement.
May we stand strong but may we do so with true and biblical love!