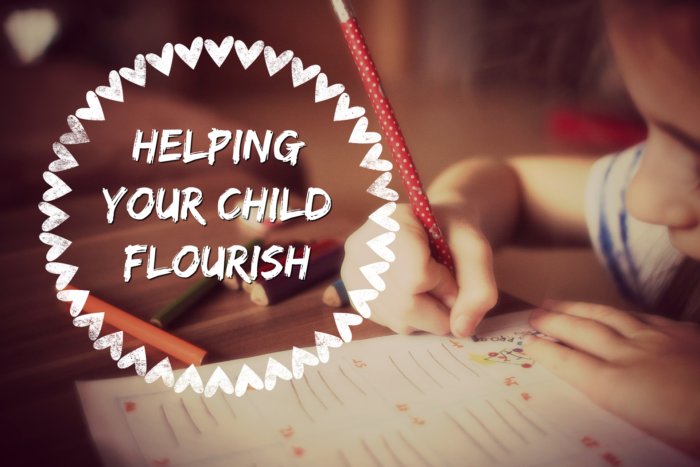 What is the single most important thing we can teach our children in order for them to flourish both spiritually and emotionally? This may even help in their worldly success…
Of course, as Christian parents we want to teach our kids to love and serve the Lord. We want them to be saved. But even salvation can't happen without this.
Any guesses?
It is a humble and teachable heart.
I have seen an interesting and discouraging change in Christian parenting in the last number of years. The culture that worships youth and thrives on change has crept into the church. And this has turned parenting on its head. Children have become the center of the family. Children are catered to while parents work to meet every desire and whim they may have. Children get what they want. From the time they are an infant angrily screaming in their crib to the time they are hurt by a teacher or students at school to the time they are teens who want to see an ungodly movie, parents run as fast as they can to rescue and please their little tyrants. I understand how it happens. I have done it myself. It's easier. It seems more loving at the time. It feels wrong not to give them what they want. It makes us look like we are a bad parent.
But what are we teaching our children by meeting their every demand? What are we doing to their psyche by giving them the impression that the world revolves around them?
There are many downsides to this kind of parenting, but perhaps the one that will affect them the most is the pride and self-centeredness that we are instilling in them. They believe–and rightly so because it is what they have been taught–that they are the center of the world and that what they say goes.
As Christian parents, it should be one of our greatest desires to teach our children, both by example and by actions, to be humble and teachable. To recognize that God is our focus and that we are here to honor and serve Him–even at the sacrifice of our own desires and will.
By doing this, our children flourish in so many ways. Think with me for a moment about the most humble and teachable person you know. What do you like about them? Keep in mind, we are not talking the false "doormat" type of humility here that blows towards every wind of doctrine and is afraid to speak up. We are talking about biblical humility. (See Philippians 2:5-11 and James 4:6-10 for a better understanding of biblical humility.)
Let's  look at some of the ways that our children (and ourselves) will flourish with this kind of heart. Children and adults who are humble and teachable–
–First and foremost, will find it much easier to submit to and obey God. A humble heart is necessary for repentance and faith in Christ. A teachable heart makes the Christian life much more peaceful and joyful. It is the kind of heart that produces the most growth and spiritual maturity.
–Are kinder. They think beyond themselves and focus attention on others.
–Are easier to get along with. Whether in church or at work, humble people do not demand their own way. When something biblical is on the line and they are standing for what's right, they speak truth with love and grace. They don't hold grudges, forgiving others who have wronged them. Humble people are willing to learn from others and don't think they know everything. Humility is really the only path to unity in a church body or work place.
–easier to live with. A humble heart makes it much easier for a husband to love his wife. It makes it easier for a wife to submit to her husband. It makes it easier to apologize and to express openly one's remorse over sin and failures. It keeps parents from the "because I say so" model of parenting, and instead cultivates an atmosphere of engaging children in lively discussions, listening to their fears, anger, and frustrations, and answering their questions from a biblical perspective. It radically eliminates the hours and days (or even weeks) of angry silence that sometimes take place in homes. A teachable heart creates an atmosphere of growth and unity within the family.
–are much more prone to growth in so many ways. Where a prideful heart is akin to hard, dry soil, so a humble heart is like moist, fertile soil. Good things grow in the soil of a humble, teachable heart. They grow faster and stronger. Pride makes growth hard. It may happen but it is so much slower and the result is usually weak and small.
–willing to listen. Humble, teachable people are willing to listen to others. They recognize that the elderly, the middle-aged, and the youth all have something to teach them.Whether they are 80, 50, or 25, humble people recognize that learning is a life-long process and that they can learn so much from someone else's experiences, gleaning wisdom that helps them in their own lives. They also recognize the importance of kindly listening to someone even if they do not agree with them.
–have a biblical view of sin in their own lives and in the lives of others. Humble people do not berate and gossip about those who are living in sin. They don't point fingers and speak arrogantly. They recognize that it is only by the grace of God that they are not caught up in that sin themselves. They understand the wickedness of their own heart and don't view themselves as "better than".
If we can teach our kids to have a humble and teachable heart, we are giving them such a wonderful advantage as they head out into the world. They will be better workers and church members. They will thrive as spouses and parents. It really is like a golden ticket to peace and joy. For it is only through humility that any of us can submit to God and His sovereign hand in our lives.
This list probably gives us all something to think about, even if we don't have children in our homes. Are we setting an example of a humble, teachable heart to all of those around us? Our grandchildren, our nieces and nephews, our Sunday school students, our neighbors and co-workers–they are all watching.
If we haven't cultivated a humble, teachable heart in the past. If we grow defensive and struggle to apologize. If we hold grudges and find it difficult to forgive. Well, it's not too late to change. No matter how old we are, it is never too late to change.
My guess is that all of us can grow in this area. Pray and ask the Lord to help. On a humorous note, I have asked the Lord many times to please keep me humble. And He never fails. I chalk some of my most embarrassing moments up to those prayers. But, after the horridness and acute embarrassment of the moment was over, I can honestly say that I was glad. Glad that God had reminded me that I wasn't "all that" and that I really don't have it all that much together, after all. Those moments keep me seeking after God and discarding my pride. So, if that's what it takes, well, it is truly worth it. And since this is a continual process and never something I can seem to master, I expect many more embarrassing moments ahead!
Life is hard. But it is harder when we are proud and unwilling to learn. Let's work at being humble and teachable and let's teach our children both by example and by how we parent, to be the same. They will thank you one day.