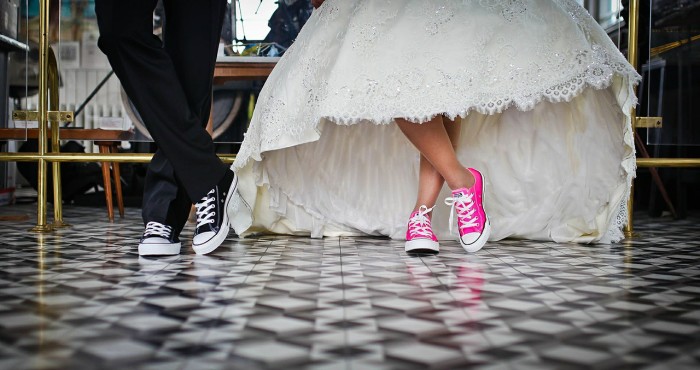 It seems only appropriate to talk about marriage as we approach Valentine's Day.  What exactly defines  a good marriage? How do a man and a woman not only stay together but actually stay best friends for life? I have a few ideas gleaned from my own 25 years of marriage to my husband, Eric. We have also had the blessing of observing the marriages of both sets of parents and other Christian couples who have set such wonderful examples. Some of the suggestions I have listed here are still very much in progress in our marriage, so please don't think we have it all together! Here are a few thoughts on the topic of marriage, in no particular order:
1. Have common goals. It is so very hard to be best friends with someone who has totally different goals than you do. Whether it is how to handle finances or where to live or how to raise the kids, it is important that we be unified in most areas. If we cannot come to an agreement about some issue, it is important to come to some kind of compromise, so that we can live in harmony before the children. Of course, Biblical Truth cannot be compromised, but, if we are honest, we will admit that most of our arguments are based on our own selfish desires and have nothing to do with Biblical Truth. Nothing is more disruptive to a marriage than two people going two different directions.
2. A willingness on both parts to admit wrongdoing. This is so very basic– and so very necessary. Just this week, in separate incidents, both my husband and myself had to admit ways in which we messed up. Instead of sweeping them under the carpet, we thought about the sin we had committed and then apologized. I have to honestly admit that this is very difficult for me. My personality is such that I have a really difficult time doing this and it will often take me a few hours or even a few days until the Holy Spirit has convicted me to humble myself and admit my wrongdoing.
3. A willingness for both spouses to forgive and extend grace.  Sometimes our spouse isn't even aware that they hurt us. We need to forgive each other always. If we don't, then eventually a volcano of bitterness, hurt, and anger will spill over.  Some offenses are much easier to forgive than others. But, according to Scripture (Matthew 18:21-22) we are required to forgive each other–again and again.  Grace, mercy, and forgiveness go a very long way in preserving a marriage.
4. Don't allow our expectations to control our responses and reactions. We expect our husbands to read our minds. We expect our wives to have a clean house and hot meal waiting at home, regardless of her day. We expect our husbands to romance us. We expect our wives to understand our need for solitude. And when our spouses do not understand these things, we are offended. But, perhaps, instead of growing hurt and offended and angry, we should communicate our expectations and then determine what is realistically possible? I know when I was homeschooling, my husband had an expectation that I would keep a clean house. This caused a temporary rift in our marriage because I found this to be almost impossible. My husband had an expectation and I was having a very hard time meeting it. Most of us have some unrealistic expectations for our spouse that, if we are not careful, can build a wall between us. Years later, I now feel like it is a realistic expectation for me to keep the house tidy–at least for the few hours the kids are at school!
5. Appreciate each other.  Sure, all of us have plenty to complain about, but we all have lots to be thankful for, too. And we need to make sure that appreciation moves beyond just our thoughts and to our mouths. We need to tell our spouse how much we appreciate them generally and specifically. We need to share with our children how much we appreciate their dad or mom. And we should talk positively about our husband or wife when we are in public.
6. Give God first place in our lives. I feel like this is so fundamental that it hardly needs to be said.  However, so many of us forget the importance of this in our busy lives. I just heard John Piper say in one of his sermons that he has always encouraged his children to read their Bible in the morning – even before breakfast. In fact, if there is no Bible, there should be no breakfast…the implication being that it is more important to eat spiritual food than physical food. If we are in the Word and confessing and praying and continually examining ourselves, we will be a much easier person to be married to. If our spouse is doing the same thing, it will be doubly helpful to the marriage. The Lord blesses those who live in obedience to Him.
7. Keep our marriage in second place. Not the kids. Not the job. Not the shopping or the sports or the church. We have a responsibility to keep the needs of our spouse of primary importance. I have really struggled with this and continue to struggle with this. Through the years I have found myself in a place where I would meet the many needs of my four children and let my husband fend for himself. I still find myself doing this, as my husband would loudly confirm were he given the opportunity. But we all– whether we are husbands or wives–need to be thinking about our spouse's needs. We need to be serving them, loving them, and keeping them a priority in our lives.
8. Surprise each other now and again. Okay, so maybe this isn't as profound or deep as you were expecting but I can honestly say that some of the best times in my life have been when my husband has surprised me. Taken me outside of the ordinary. We live so many of our days in the ordinary that somehow it is so romantic and fun to do something or to receive something unexpected. Last week, Eric walked in the door with a beautiful magenta orchid in his hand. Just because. It wasn't a holiday or a special occasion. I love those moments! It is fun and healthy for us to break up the commonplace once in awhile with a surprise.
9. Stick with God's pattern for how a husband and wife are supposed to work together. Women, whether we like it or not, God has set the husband up to be the Spiritual leader. We are to submit to and respect our husbands. Men, whether you want to or not, you are called to be the spiritual leader in your home. You are held responsible before God to love and protect your wife and family and to guide them with Biblical wisdom. This is a responsibility that I see so many women taking by default and many Christian families are affected negatively because of it. God's design is always perfect. We may not like it, but it is right there in Scripture (Ephesians 5:22-25).
10. No secrets! I can't think of one on this list that is more important than this. Be honest with each other. In our marriage, we have made the decision to keep our computers, our phones, and any financial accounts open and available to be seen at any time. We talk honestly about our feelings on almost all topics. When communication is not going on, it is the beginning of misunderstandings, bitterness, and fear. Suspicion and distance and walls grow out of keeping secrets. But light shines on a relationship that makes honesty a priority.
All marriages go through ups and downs. We all hit rough times that we just need to toil our way through. But we can never give up. And one final thought – PRAY for your husband or wife. Pray for your marriage. God is faithful!
So, there are some suggestions. This is certainly not an exhaustive list and I am sure I left out some really important points. I would love to hear some of your suggestions and thoughts about this topic.  What has really helped to make your marriage work?