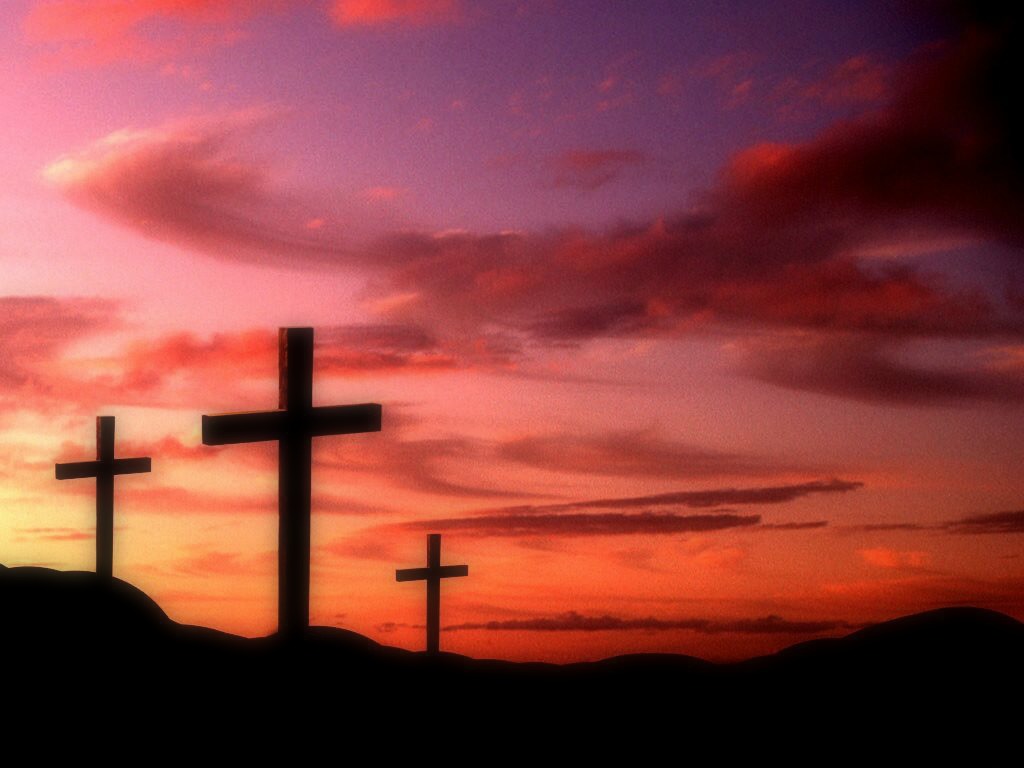 With Easter almost upon us, it may be a good time to review just what the true gospel of Jesus Christ is, as written in the Bible. The other day I heard a supposedly Christian young man on a radio program answer a question about how he would share the gospel. It got me thinking about my own answer to that question, as he proceeded to give all of the selfish, shallow reasons why someone should "follow" Jesus.
Maybe it's a good idea to first talk about what the gospel is not–
The gospel is not an all-encompassing panacea, solving all of our worldly problems.
The gospel is not our guide through life's trials and tribulations.
The gospel is not to fill us with a sense of purpose.
The gospel is not designed to teach us that we are beautiful and worthy.
The gospel is not an insurance policy to protect us from a hell.
So exactly what is the gospel?
The gospel is the term used in scripture to depict God's plan of salvation, available to all mankind. The plan of salvation cannot be understood unless we first understand that we are sinners (Romans 3:23). We cannot truly understand salvation until we truly understand our need to be saved.  Repentance of sin is absolutely necessary for true salvation. In fact, without it we cannot even be saved (Luke 13:5).
Once we understand our sinfulness, we can then understand the quandary we are in. We can never be good enough to meet God's standards (Isaiah 64:6). God cannot tolerate any sin and we can never be perfect (Isaiah 59:2). So how can we be at peace with God?
The answer is in the marvelous plan of salvation, designed by our loving heavenly Father, who sent His son Jesus to make himself a propitiation for our sins by dying on the cross. That is a big word, but it basically means that Jesus bore God's wrath for our sins, indeed making a way for us to be reconciled to God (I John 4:9-10).
But it did not end there. Three days later, Jesus Christ rose from the grave, victorious over sin and death (I Corinthians 15:55-57). He has promised that those who accept this free gift of salvation will live with Him forever in heaven, where He has prepared a place for us (John 14:2-3).
Salvation comes when we believe with our hearts what the Word of God says (Romans 10:9). Of course, with true belief comes the transformation that can only come from the Holy Spirit's working in us, paired with a deep desire to please God with all of our being.
Wonderfully, when we do put our faith in Jesus Christ and experience His life-changing power, we do get the benefits of peace, guidance, and purpose that come along with being a true Christian. But these are not the reasons we follow Jesus, they are only by-products of the choice to put our faith in Him.
So, why am I writing this? Most of my readers already are familiar with the gospel. Isn't this a bit redundant?
I don't think so, and here's why: If you aren't caught up in a few lies about the gospel, chances are pretty high that many others around you are.  Mark 13:22 tells us that in the last days even the elect would be deceived, if possible. I believe we are living in those days. And that means there are a lot of variations on the true gospel.
It has been twisted into various forms. A few popular ones I can think of are the self-centered form — we come to God for material wealth, answers to selfish prayers, or happiness. We expect Him to fix our lives just the way we want. Another very popular form is filled with "extra-biblical" things we need to do in order to be saved — such as pray to Jesus's mother or special saints, witness door-to-door, or follow certain rules. Any time there is anything other than faith in Jesus Christ alone, the true gospel has been twisted irreparably.
My dear friends, I pray that you know Jesus as your personal savior today. If you do not know Him, then I pray that you will soon! How I wish I could truly express the deep love I feel for Him and what He has done for me. The older I get the more I realize just how sinful I am. While I can see myself becoming more like Jesus in certain areas (an outworking of the Holy Spirit in my life), my eyes are also opened a little more each day to the depth of my sinfulness. Oh, how thankful I am for the sacrifice Jesus made for me! Jesus just grows sweeter and sweeter to me each year. How I long for you to have that salvation, and the peace and joy that comes along with it, as well!
If you do know Him, then I pray that you would want to share this with your world. Don't be shy! Easter week is a great week to share the gospel with your circle of unbelieving family, friends, and acquaintances. Many are terrified by what they see happening in the world and even their communities. Many are without hope, seeing no sense of purpose or reason to what's going on in their families, their work places, and on the news. But if you follow Christ, you have answers! Don't be afraid to share them.
I end here with the chorus of a familiar hymn that reminds us of the great blessing of the cross. May we live in the victorious glow of it each and every day–
Calvary covers it all
My past with its sin and stain;
My gilt and despair Jesus took on Him there,
And Calvary covers it all.
Oh, praise God, Calvary cover it all!
If you like this post, I would appreciate  it very much if you would share it with others. That is the only way I know of getting the word out. Thanks so much! :)