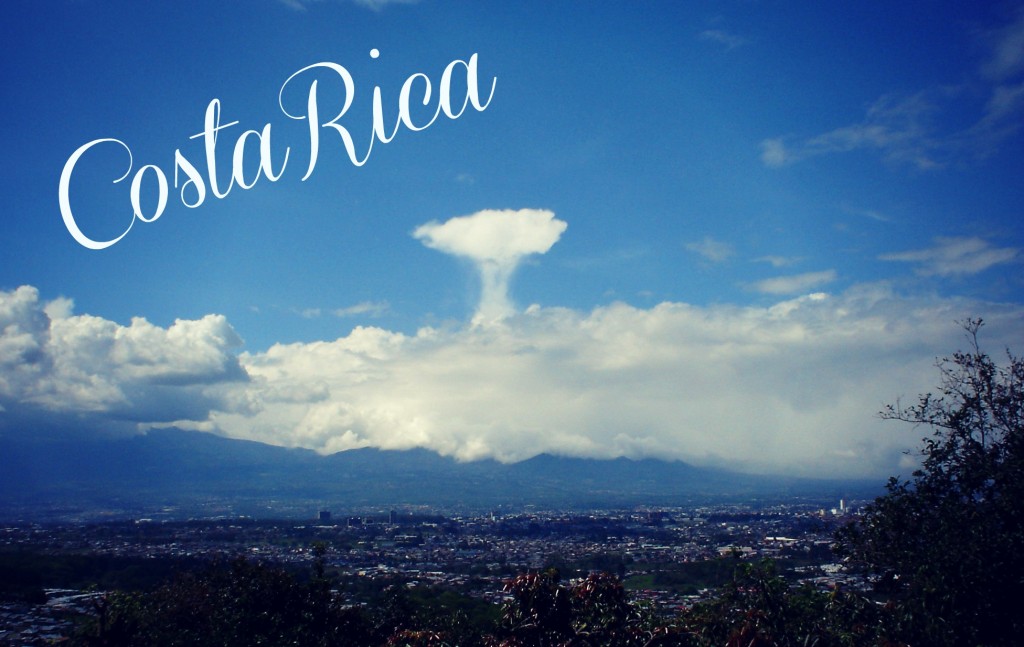 I am headed on a mission trip to Costa Rica in a few days. There, I will be serving orphans and widows, alongside two of my daughters, my sister-in-law, my niece, and a family friend. We will be part of a larger team that is made up of around eighteen people.
As you may remember, I went to Guatemala last November with one of my daughters. I had no plans for taking a mission trip this year whatsoever. While I love going on them, my husband and I already had a special anniversary trip planned in the month of November. However, God had a different plan.
So how did I end up going on this trip? I thought I would share the story here, as it is rather interesting. Let me begin–
Once upon a time, there were two cousins who wanted to do something for Jesus. With some counsel from their parents, they decided to raise money for Bibles. The thinking was that anyone–Christian or not–sees the need for clean drinking water, food, and clothing, but only a genuine believer sees the eternal value of God's Word. And so that was decided. But how to raise the money?
After some more brain-storming, they decided to make bottlecap necklaces, key chains, and magnets. They decided on the name Hearts 4 the World for their charity. They raised several hundred dollars and bought their first Bibles in the language of Creole and sent them to Haiti. They continue this charity even now and you can find their website here.
And then Adventures in Odyssey (a part of Focus on the Family) announced a contest for their "Ambassador of the Year". The winner would be determined by a video they entered, telling of their service to their family, community, and world. The girls excitedly talked about their bottlecap charity and how they could talk about that in their entry video. But there was a hitch: only one person per entry.
The two cousins talked and came up with a solution. One was a much bigger Adventures in Odyssey fan than the other. She could enter the contest and the other cousin, quite gifted at creating videos, would create and produce the video.
Us moms gave tolerant smiles as we watched them grow excited about this contest, trying to reign in their excitement just a bit, because, after all, their chances of winning were slim to none!
The day they were announcing the finalists came and went. We were actually spending the weekend with this family and the girls were anxiously awaiting news. When none came, they grew a bit down-hearted. And then the following morning, the e-mail came. We are considering your daughter for our top 24. We would like to call you. 
A couple of days later, I found out that they had definitely made the top 24, if we could agree to the contest conditions and had a parent who could go along on the mission trip that was the prize. I had a moment of panic, as I realized our anniversary trip was scheduled for the same month, but was glad to find out that I would actually have five days in between, should she actually win this thing.
And then they posted the videos and the voting began. Suddenly, it was in our hands to get the message out to vote!  I am sure I drove more than a few people crazy with my constant reminders to vote, but I knew just how important the contest was to my daughter and I was certainly going to do my part.
This lasted for fifteen days. And they had said they would announce the winner the following week.
Imagine my surprise, when on Monday around lunchtime, I received a phone call from Focus on the Family letting us know that our daughter had won! (see here for the official announcement.)
I was shocked, because, quite honestly, we are not really "contest winners" around here. We work for what we get and have very few free things thrown our way (not complaining, just stating the facts). You know how some people seem to have the Midas touch when it comes to winning things–always winning the big door prizes and the trip contests? Well, that isn't us.
At any rate, that was when I realized that we were going to Costa Rica. After we found out the details, we made the decision to pay for our oldest daughter to join us (our other daughter is in college and, unfortunately, cannot join us). And then my sister-in-law and her husband made the decision to give this trip to their daughter as a birthday gift, since she was so instrumental in helping to win the contest.
And that is how we all ended up on this trip.
There is no spiritual lesson or deep truth here. Just a story that I thought you may enjoy. Thanks for reading!
p.s.  With all of my upcoming travel these next few weeks, my posts may be a bit more sporadic than usual, but I will post as I can :)