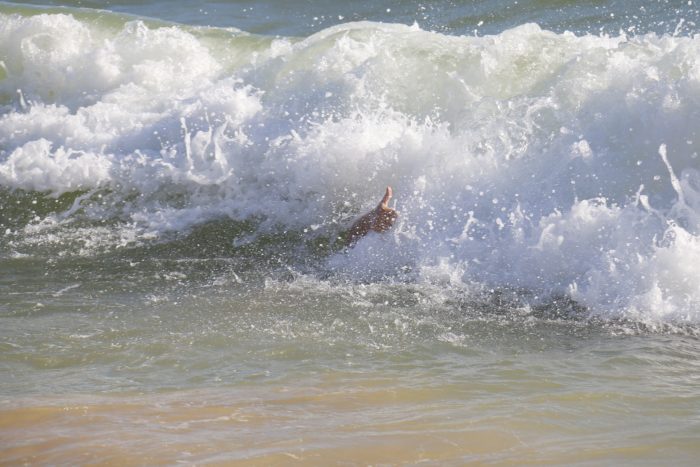 Today is my youngest daughter's first day of her senior year in high school. That means that next year at this time, the school start date will mean nothing to me. I won't receive any papers that need a parent's signature or be putting school soccer games on my calendar. I won't be receiving e-mails from the school office and my car will rarely travel to the town where the Christian school is located.
And that's just how it is.
Many of us are experiencing lasts around this time of the year. The last time we take a child to college. The last child to enter kindergarten. The last time our kids will begin their year at the elementary school or the middle school.
But many of you are experiencing exciting firsts, too. It may that this year you are trying homeschooling or have decided to send your children to Christian school. Perhaps you decided to send your kids to public school. Yep, this time of year has a lot of exciting firsts and lasts. And, in some ways, we can prepare for them.
Life is full of firsts and lasts. It is full of changes and some of us handle change better than others. I am probably not one of the best at molding to change in my life. Which is strange, considering I have had quite a bit. As we all do, I guess. When I think I am getting better at this thing called "change", a new change comes along to challenge my assessment of how I handle change.
Inevitably when I write a post like this one, some of you who have been through this time want to assure me that I will be okay. That I will love my new "empty nest" life. So allow me to assure you that I do know this. At least my head knows this. And I am not worried that I won't find my new normal. I know I will. But getting there has been a tough journey for me. I still find myself on many occasions just having the thought that I want my old life back. Oh, there are some things in the here and now that I love. Changes that have been good changes and I would never go back to the old way. But as for how my day-to-day life has changed; the quiet house; not taking care of the needs of a large family…well, that is taking some getting used to. (However, I definitely don't miss the extra laundry and cleaning. Just wanted to clear that up!)
As I have been processing all of this in the last few years, I have learned some lessons. I thought I may share some of this with you here today–
I remember to find perspective
When I think about those in the Middle East who have been forced to leave their homes or those in Venezuela who don't even have the basic necessities for life, I am ashamed. I am easily brought out of my self-centered sadness when I remember how good I have it. Sometimes my thoughts will go to those Jewish families, ripped from their homes, separated, and placed on cattle cars in Nazi Germany. I have had none of that happen in my life. There are child sex slaves, thousands of them, operating even as we speak. Mothers across the world who are struggling to feed their babies and have no time or resources to play games or to homeschool their children. When I think about all of this, I am ashamed. How can I be sad in the face of all of the wonderful opportunities and experiences I have had? Of all I have now? This thought pattern starts me on the path to–
Choosing gratitude
We can't find proper perspective without being filled with gratitude. A thankful heart changes everything. And when we recognize our many blessings we naturally develop a thankful heart. Now, you may be thinking at this time that you don't have the warm and happy memories. You may be dwelling on your memories of abuse and neglect or pondering your unhappy marriage. You may be staring at a change that has cast you into absolute shock. And it is in this place that you are wondering: How do I find perspective and choose gratitude here?? I am not where you are, so I want to be careful what I say. But I think it has something to do with remembering who we were as sinners and the vast grace and love that God has shown us. We can be saved from our sins and reconciled to God only because of His amazing grace and unending mercy. This is something for which to be thankful, no matter what is going on in our lives. Paul puts it like this in I Timothy 1:12-17–
I thank him who has given me strength, Christ Jesus our Lord, because he judged me faithful, appointing me to his service, 13 though formerly I was a blasphemer, persecutor, and insolent opponent. But I received mercy because I had acted ignorantly in unbelief, 14 and the grace of our Lord overflowed for me with the faith and love that are in Christ Jesus. 15 The saying is trustworthy and deserving of full acceptance, that Christ Jesus came into the world to save sinners, of whom I am the foremost. 16 But I received mercy for this reason, that in me, as the foremost, Jesus Christ might display his perfect patience as an example to those who were to believe in him for eternal life. 17 To the King of the ages, immortal, invisible, the only God, be honor and glory forever and ever.[d] Amen.
If we are saved, we have a reason to be thankful. Which leads us to the next, very obvious step. As Christians, we know the One to whom we direct our most heartfelt thanks and–
We remember the One who never changes.
A few weeks ago, I wrote a post about this very thing, so I won't elaborate much on this here, for fear of repeating myself. But, suffice it to say, we know that God never changes. And we know that the one Who never changes guides and directs all things, working all for our good and His glory (Romans 8:28) Through all of this we also know that we are loved with a deep and abiding love. There is nothing that can separate us from His love, no matter what our earthly experiences are–
For I am sure that neither death nor life, nor angels nor rulers, nor things present nor things to come, nor powers, 39 nor height nor depth, nor anything else in all creation, will be able to separate us from the love of God in Christ Jesus our Lord. (Romans 8:38-39).

And so this One who never changes deserves the praises spilling forth from our grateful hearts. And a heart that is praising and thanking God is a joyful heart. Sadness has dissipated by the time I get to this step. This helps me to have right heart and mind to–
Set proper priorities
When I am sad and self-focused, I lose sight of what is important. I am filled with self-pity. I believe the lies that pour into my ears about my uselessness and irrelevance. And this is what makes me unusable for God's Kingdom. Did you catch that? We are rendered useless for the Kingdom only if we choose to stay self-absorbed. It has nothing to do with our age. It has nothing to do with our physical limitations or our intellectual capabilities.
The only thing that can render a servant of God useless is their attitude.
Humility, contentment, submission: This is what will lead to a fruitful life, no matter what change comes our way. These attitudes or godly attributes are what will keep us setting proper priorities. They are the attitudes that will determine if we will be used by God throughout our entire lives or if we will become a useless lump of self-pity and self-absorption and a burden on those we love.
This is serious stuff. Where we turn when changes comes is a big deal. I heard a quote in a movie the other day. By the way, I wouldn't recommend the movie as I turned it off after a few minutes (I don't know why I keep holding out hope that I will find a good movie without filth made in the last five years, as it is just so rare anymore!) but, anyway, this quote is worth repeating–
Change is like a wave. We can resist it and die. Or we can dive into it and survive.
Yes, yes, yes! We need to dive into change. We need to submit to it and to roll with it. Resistance will kill all of the potential good for God's Kingdom. It will rot any spiritual fruit. It will stymie our growth and render us useless. And so we must dive! Our future and our work for God's Kingdom depends upon it!
And one final thought–I have found that it generally is not choosing one or the other for most of us. As we stand in the unrelenting sea of change, we have our days of resistance and we have our days of diving. But the key is to keep working towards the right choice until our sea settles quietly into a new normal. At least for a little while.
I know that this post will not be relevant for all of you, but it is my prayer that– for those of you who, like me, are struggling through a life change right now–this post will give you some hope and some direction.