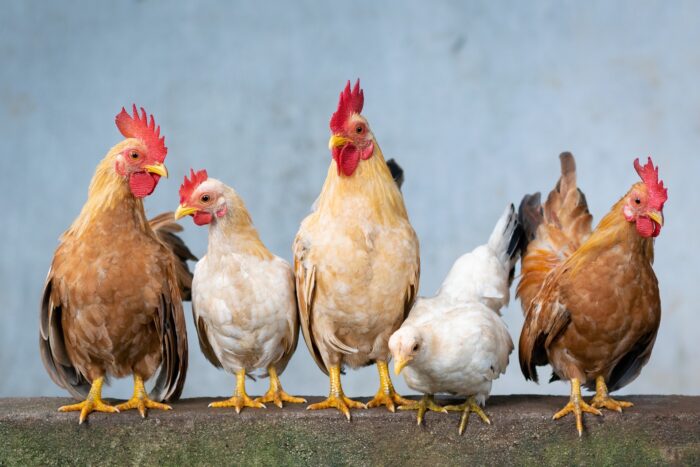 A year or two ago, we got some chickens. This past summer one escaped without us noticing and was found without her head just a few yards from the safety of her pen the next morning.
We googled what takes off just the head and then leaves the rest of the chicken (you'd be surprised at the answers!) and then filled in any gaps or places in the pen that would provide a way of escape.
Unfortunately, this was not our last headless chicken. The other night my husband went down to the pen and found a headless chicken inside the pen. He was furious. What in the world?? How had this happened??
More googling.
Did you know that chickens are very curious creatures? Apparently, this can get them into trouble.
Apparently, some animal (we are thinking a raccoon) put his paw in the pen at a place where it was dug out just a bit under the fence. When the chicken got close enough to see what was going on, he grabbed her head and pulled. Only there was not enough room to pull the entire chicken through. And so, yet another chicken lost its head.
Had that chicken curbed its curiosity it would still be alive today. But it just couldn't resist and moved closer and closer to the fence until BAM!! Its life was over. In the course of a few seconds.
Oh, upon this experience, I couldn't help thinking how much like chickens we are! In several different ways!
First, there are the chickens that stood by and watched that chicken approach danger.
Some of us are so curious. We just can't resist getting as close to the fence as we possibly can.
And, as we approach danger, all of our "chicken friends" just watch. No one says a thing because–for goodness' sake!–we might be offended. People care more about us being offended or mad at them than they do about saving our spiritual lives. Have you ever thought of that?
When it comes right down to it, if we are honest, our unwillingness to speak up against sin and false teaching is more about our own selfish desire to avoid any pain and suffering than it is about truly loving someone.
Warning that person that is steeped in false teaching or caught up in a habitual sin is taking a big risk. A risk that may cost us a relationship or even our reputation. For most of us, that risk is too high.
And so we stand by as we watch others approach real spiritual danger. Pretending we care but not caring enough to speak the truth.
And then there is that chicken that approached the danger. Let's talk about her for a moment. Oh, how close to the world we want to get, thinking we can go just one more step to satisfy our worldly desires. But, in just a moment, the consequences for getting that close can destroy our lives. While it can never kill us if we are truly saved, it can–and usually will–wreak havoc in the lives of both ourselves and our family. Sin always brings destruction. Creeping closer to the world, being lured towards the edge by the raccoons of this world is always a bad idea.
And then there is the chicken-keeper. My husband. The guy who built the fence. Now, we are not perfect chicken-keepers. To say the least (I can hear my family laughing now!) But even as a non-lover of animals, he was downright angry about some wild animal killing his chicken and worked hard to protect the others by placing boards around the bottom and doing all he could temporarily until a more permanent solution could be put in place.
This reminds me of John 10, where Christ is our Shepherd and He promises to take care of us. He builds the fence of His Word around His sheep (which never needs mended) as our protection. But sometimes we seek to escape the boundaries of the Word. We disobey its commands, we love the world, we love a hidden sin, we are beguiled by a wolf dressed as a sheep…and, while we can't lose our salvation thanks to our Good and Loving Shepherd, we pay consequences that are so very costly.
You know, pastors are supposed to follow Christ's example and protect the flock in his care. They are to preach the Word, regardless of popularity and people-pleasing, in order to truly love their sheep.
So sadly, many seem to be so much more caught up in "building a business" than loving the sheep in their care. They seem to care much more about the numbers than they do about spiritually strengthening and protecting their congregation.
This is such a sad commentary on this even sadder church era.
How thankful we should be for the pastors out there who lovingly and selflessly care for the spiritual needs and protection of their flocks. There are still some out there and what a blessing they are to the true Church. And to the sheep that sit under their care.
So that's what I've been thinking through after the unfortunate chicken incident. May we give as much attention to protecting the spiritual welfare of those we love as we give to protecting their physical welfare. The world is a dangerous place and filled with raccoons, owls, hawks, foxes, and minks. They are all after your heart. After the heart of your spouse. And especially after the hearts of the next generations– your children and your grandchildren.
We are charged to love them by protecting them. And this will never happen by letting them skirt as close to the fence as possible. Instead, we must teach them the boundaries of God's Word and set the example for them of living by those same boundaries. And, through it all, realize that all of it is impossible without the work of the Holy Spirit in the lives of those who have been saved through faith in Christ alone.
May we pray diligently for spiritual protection and monumental courage for ourselves, for our families, and for our pastors and other church leaders, in a mainstream church that's so far gone it is almost unrecognizable.