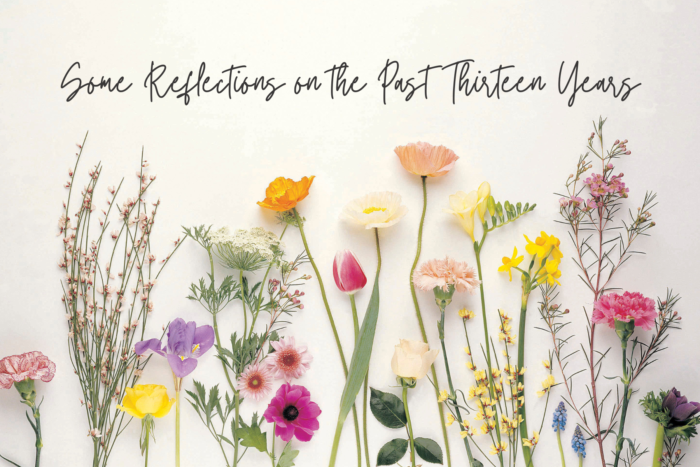 Next month will begin my fourteenth year of writing at Growing4Life. This blog has changed a bit over those years but the tag line of the blog is still the goal of the blog — to encourage believers to never be satisfied with "status quo" Christianity.
What is status quo Christianity? It's the Christianity that doesn't care a whole lot about what the Bible says about much of anything. It's the Christianity that looks like the world, thinks like the world, and acts like the world. It's the Christianity that finds its validity in church attendance or small group or mission trips. It's the Christianity that is nice to people but rarely truthful; that focuses on self-fulfillment and dreams coming true rather than on pleasing God. It's one or two of these things in some and all of these things in others.
As I started to study the Bible– really study it– God showed me that this isn't what Christianity is about at all. And, in fact, that most religion that goes by the label "Christianity" today isn't really Christianity at all. No, instead, I realized that biblical Christianity is actually quite the opposite of status quo in almost every way–
True, genuine Christianity cares about what the Bible says in every area of life (Psalm 19). Biblical Christianity seeks to "unfriend" the world and live separately from its philosophies, entertainment, and lifestyles (James 4:4). It finds its validity in a relationship and not in a list of good works (Romans 8). True Christianity is both kind and truthful (Ephesians 4:15). And it calls us to focus on God and His will, denying self in order to please Him (Luke 9:23).
And so this blog began to focus on this difference as I learned more and more (and continue to learn still today!) through my study of the Word. Through the years, the biblical and the status quo have begun to be more obvious in their differences. For a long, long time they walked side by side and they were intertwined in such a way that it was hard to distinguish between the two. But not so much anymore.
Interestingly enough, with this parting of ways, I've noticed a trend that saddens me deeply. People who I would have expected to stick with biblical Christianity have gone down the status quo road. They have followed after the latest and greatest and man's philosophies rather than wholeheartedly searching the scripture.
If you have been around here for awhile, I am guessing that you are noticing this trend as well. Some of you have even mentioned it to me. It is a hard thing to watch people you trusted and friends or family you love take the path away from the Bible and towards the coming one-world religion.
Of course, this is not a statement on anyone's salvation. Let's be clear on that, shall we? I, myself, was caught up in worldliness but that didn't make me unsaved. I imbibed books and movies with anti-god, unbiblical themes. That made me rebellious and disobedient and deceived but it didn't take away my salvation. God, through His Word, is ever so faithfully leading me and growing me. All praise and glory go to Him for any good in my life. He is doing the same for all who are redeemed through Christ's blood. It would be nice to be automatically spiritually mature from the moment of salvation but it just doesn't work like that! So we must have so much grace for one another!
So this is never–and has never been–about judging someone's salvation but it has always been about calling genuine believers to walk with God as we are called to in His Word. And to never give up on this, even amidst the failures and the stumbling and the discouragement (and I've shared many of my own experiences with these through the years. Writing here doesn't make me immune to these things!)
Writing in this way and about this topic of genuine Christianity as opposed to status quo Christianity has grown increasingly unpopular. More and more, I feel isolated in my calling. I know there are others of us (you are probably one if you have read this far in this post!) out there but we are so few, are we not? And the hatred for "our type" is growing. To stand up for the truth of God's Word is to basically open yourself up to ridicule, irritation, antagonism, and sometimes even persecution.
And then there is the confusion and chaos we need to constantly be wading through. It seems like if a speaker or ministry is biblical in one area they have another completely wrong. It's so confusing and so discouraging and it is growing worse by the day. Just as we knew it would. I know that this theological chaos lead some to stop following me.
So I just want to reiterate here once again: I am following scripture to the best of my knowledge. If I ever find out that scripture teaches something different than I have posted here, I will admit it, apologize, and share the truth. That is my commitment to you, my reader.
Because the only thing that matters is what the Bible says! Only there can we find out what God thinks. And that's all that matters. Don't follow people. I hope I can encourage you towards the Word and in the Word but I am so imperfect. I struggle daily, just like you do. I am nothing without Christ. In Christ alone do I boast.
The other day, as has been my experience in the past, I heard of certain people who don't like me. This kind of thing always knocks me for a loop. Even though it has happened so often. This very public platform that speaks regarding a very unpopular topic leads many to not "like" me. And perhaps some of it is deserved. As I've said above and before, I don't do this perfectly. I am sure sometimes I am too harsh or say things that don't need to be said. I wish I could do this perfectly but I know full well I do not.
Of course, most who dislike me don't say it to my face. They just distance themselves through a variety of ways. Readers often just disappear, never telling me why. Even those who had reached out in friendship for many years. Because of this, I can honestly say that some days I find myself discouraged to be traveling this path.
But God clearly created this path for me to follow (you can read more about how He showed me this here) and so, for thirteen years, I have followed it. I plan to follow it until He clearly directs me off of this path. I just want to do what He wants me to do.
I am studying Jonah right now in the Growing4Life Bible Reading Challenge and I have been convicted by Jonah's attitude. He was more concerned for his shade than he was for the lost. He cared more about himself than he did about others. When I grow discouraged here I know it is because I am caring more about myself than I am about others.
If God has shown us the truth from His Word, we must boldly proclaim it for it is only this truth that sets us free! We know that it is not only our only hope but the only hope for everyone else, too! It is the only hope for the lost to be found and for the saved to be sanctified. And so, no matter the cost and no matter our feelings, we must keep encouraging others in the truth of God's Word. Remembering that it is God we seek to please and not self. As Paul reminds us–
For do I now persuade men, or God? or do I seek to please men? for if I yet pleased men, I should not be the servant of Christ.(Galatians 1:10)
So, instead of staying focused on our desires and dreams and disappointments, may we instead obtain an eternal perspective, keeping our eyes fully focused on God with hearts filled with compassion for others.